MPS moving in the right direction with child protection
The Metropolitan Police Service (MPS) has been urged to maintain its progress to ensure better outcomes for London's vulnerable children after 90 per cent of cases were assessed as being dealt with at a less than good standard.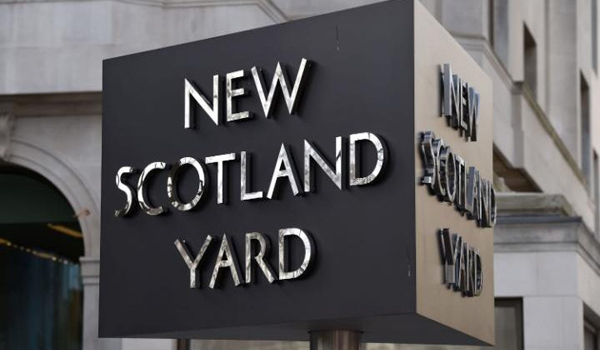 "Drastic alterations" have been made since a damning 2016 inspection uncovered serious failings in the MPS's child protection response, according to Her Majesty's Inspectorate of Constabulary and Fire and Rescue Services (HMICFRS).
However, two years later almost nine in ten cases still either have room for improvement or are 'inadequate' – and some cases face delays and a lack of appropriate oversight.
HM Inspector of Constabulary Matt Parr said "by and large, the force is moving in the right direction."
"As a result, we found that the Met has made progress in a number of areas since our initial report in 2016, with new structures, training and oversight evident," he added.
"However, many of these initiatives are too recent to have led to consistently improved outcomes for children.
"The force must maintain its momentum and focus on ensuring the changes it is making are leading to a better service for children in London."
HMICFRS's 2016 review of child protection in London uncovered "indefensible" failings in three quarters of cases dealt with by the MPS.
The force was criticised for having no chief officer accountable for this workstream, and officers were unaware of sex offenders living in their area.
The new inspection, published on Thursday (February 22), found the MPS has made great progress in the last two years despite overwhelming demand in 2017.
A named officer lead has been appointed for child protection and a new team has been established to monitor the quality of decision-making.
Officers are also now regularly briefed on the location of registered sex offenders.
This work has been complemented by a new safeguarding performance dashboard to share child protection information with officers and staff, which HMICFRS described as a "real step change".
However, progress on partnership working has been slower, and inspectors were cautious about the fact many improvements are still in their early stages.
Officers also lacked a shared understanding of what to do when encountering vulnerable children, as 191 of 214 cases examined by HMICFRS were judged as 'requiring improvement' or 'inadequate'.
These issues mean London children are still not consistently receiving positive outcomes, as the MPS's commitment is being compromised by poor investigations and ineffective supervision, HMICFRS added.
The force's progress will be re-examined at least once in the next year.
Commander Richard Smith, MPS head of safeguarding, said: "Keeping London's children and young people safe is a key priority for the MPS.
"In response to the findings of HMIC's 2016 inspection, a comprehensive plan was initiated to improve our child protection services.
"The work we did in 2017 delivered the positive changes mentioned in the last two reports from HMICFRS but has not yet brought the scale of improvement we want.
"Our plans for 2018 have taken the most recent findings into account and the successful introduction of a new safeguarding scrutiny framework will enable us to enhance our efforts to improve outcomes for London's most vulnerable children."