MPs launch inquiry into IOPC amid concerns complaints system it is 'not working as it should'
The Home Affairs Select Committee has launched an inquiry into the Independent Office for Police Conduct (IOPC) amid concerns it is "not working".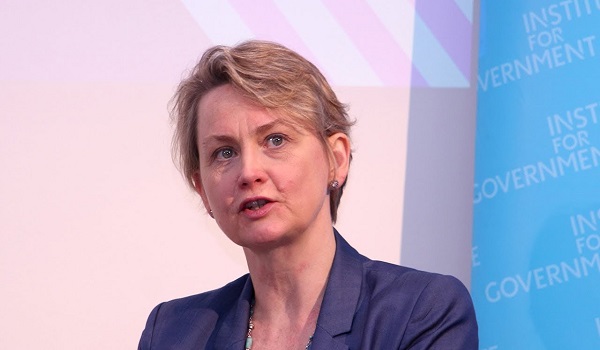 The inquiry will examine the role and remit of the IOPC within the police conduct and discipline system.
It will look at how the IOPC works with police forces around the country to resolve complaints and what progress has been made in reforming the system following criticisms of the time taken to resolve complaints.
The inquiry will also examine the expected impact of new powers awarded to the IOPC, intended to improve transparency and accountability.
These include the power to launch investigations without a police referral. The IOPC will also have the final decision over whether officers should face misconduct hearings, rather than having to direct forces to do so.
Committee chair Yvette Cooper said: "When the Government established the IOPC in January 2018 it was with the promise of new powers, greater independence and faster decision-making.  These reforms were meant to increase transparency and build trust in the police complaints and disciplinary process.
"Nearly two years on we continue to hear concerns that the system is not working as it should. In this inquiry we expect to look at the IOPC's powers and effectiveness but, given that most complaints are dealt with by local forces under the scrutiny of police and crime commissioners, we shall also look at whether wider reforms are needed to build a system in which the public can have real confidence."
The IOPC was created in January 2018 to replace the much-criticised Independent Police Complaints Commission. The Government promised "speedier decision-making" under new leadership, with a new board "to ensure greater accountability to the public".
In 2017/18, there were 31,671 recorded complaints against the police, down from 34,103 the previous year but part of a longer-term increase since 2004/05, when 22,898 complaints were recorded.
The time taken to process complaints against officers is a longstanding issue with the police service due to the impact delays can have on mental health and wellbeing. Earlier this week, the Police Federation of England and Wales called for a 12-month limit on investigations.
It emerged this month that, for the first time in a decade, forces are also handling more complaints through local resolution rather than lengthy and complex investigations.