MPS issues first CBO to woman who assaulted officers
A woman who committed a number of assaults against officers in North West London has been handed a criminal behaviour order (CBO) – the first time it has been used following offences against officers from the Metropolitan Police Service (MPS).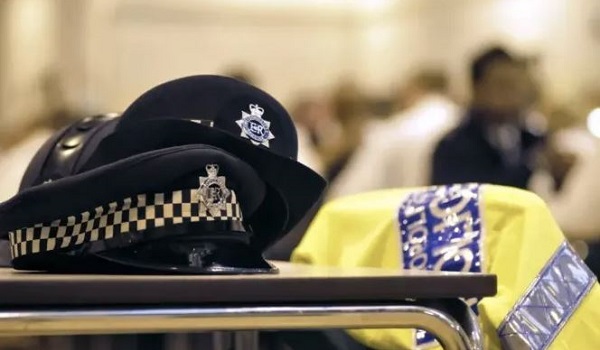 At Isleworth Crown Court on Tuesday (October 20), a judge approved an application for the CBO, which will ban Hibo Mahamed, 30, of West Wycombe Road, Buckinghamshire, from contacting any emergency service unless she is in genuine need.
It also prevents her from verbally abusing any emergency worker either over the phone or in person when in contact with them, entering the boroughs of Brent and Harrow unless attending a pre-arranged appointment, or acting and inciting others to act in an anti-social manner.
At the same hearing, she was also sentenced to a hospital order under section 37 of the Mental Health Act.
Mahamed previously pleaded guilty to two counts of assault occasioning actual bodily harm, two counts of assault on an emergency worker and one count of racially aggravated harassment, alarm or distress.
The first offence took place on July 9, 2019, when officers were called to an address in Harlesden following reports that a woman was causing criminal damage to the property.
When they approached Mahamed, she scratched one of them on the arm to the extent that it drew blood. The officer required a tetanus booster due to the injury sustained.
Mahamed was arrested and later released under investigation.
On February 18, 2020, officers were called to an address in Wembley following another report of Mahamed acting in a disorderly way. When they arrived at the scene, she was repeatedly racially abusive towards one of the officers.
Only a day later she was again verbally abusive towards officers, kicking one in the leg and head. As a result of her injuries, the officer was off work for a short period.
When Mahamed later attended a police station for an interview in relation to these offences, she again became aggressive, digging her nails into the wrist of one officer causing bleeding, and spitting in the face of another. Both officers required hospital treatment, including tetanus injections.
Police Constsable Rachel Buckley, who led the investigation, said: "We are reassured to know that officers and others in the emergency services now have this level of protection against a habitual offender who had absolutely no regard for their safety or wellbeing. Mahamed now has the chance to get the treatment she requires and hopefully turn her life around."
Chief Superintendent Roy Smith, lead for officer safety, said: "This is an excellent result which sends out a clear message that we will relentlessly pursue those who assault or abuse our officers while they are at work, doing everything they can to keep London safe.
"This is a culmination of a huge amount of hard work and perseverance from the investigating team – especially from PC Buckley who has only recently completed her probationary period.
"Assaults against officers, whatever their nature, can have long-term physical and psychological impacts and should never be seen as part of the job. Through close working with the CPS (Crown Prosecution Service), our Op Hampshire team is committed to ensuring any MPS officer or staff subject to this type of behaviour has their case taken seriously while also getting any wellbeing support they may need."