MPS Gangs Matrix is 'counterproductive and racially discriminatory'
Campaigners are calling for a full public investigation into the Metropolitan Police Service's (MPS) gang mapping database.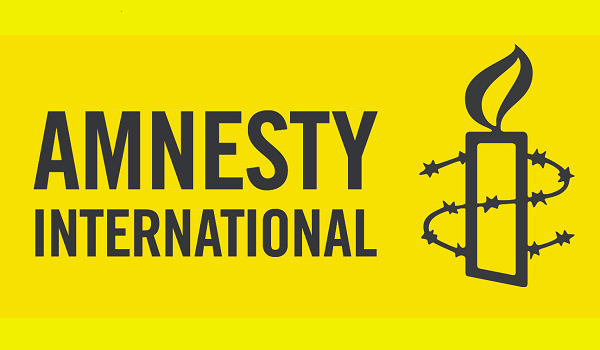 A report, Trapped in the Matrix, published by Amnesty International on Wednesday (May 9) criticises how individuals are placed on the database, how information from it is shared with other agencies, and its disproportionate impact on black males.
The campaign group said it found instances of officers setting up fake accounts on social media to monitor online behaviour, despite the lack of a covert authorisation in at least one occasion. The report concluded the absence of any authority was clearly in breach of the Regulation of Investigatory Powers Act (RIPA).
The MPS Gang Matrix was set up in the wake of the 2011 London riots, and lists individuals potentially linked with violence and given a ranking of green, amber or red.
More than three-quarters (78%) of those on the database were black, which indicated a vast disproportionality with the actual number of black serious youth violence offenders (27%), the report claims.
The MPS said that the aim of the database was to "reduce gang-related violence and prevent young lives being lost".
However, Amnesty International found that the concept of the gang and 'gang-member' is "vague and ill-defined, and based on racialised notions", citing the Mayor's Office for Police and Crime's finding that 80 per cent of knife-related offences causing injury to someone under 25 were not gang-related.
One MPS officer told the campaign group: "Gangs are, for the most part, a complete red herring… fixation with the term is unhelpful at every level."
In response, the MPS said: "When assessing whether someone should be included on the matrix, the threshold is 'someone who has been identified as being a member of a gang and this is corroborated by reliable intelligence from more than one source (e.g. police, partner agencies or community intelligence)'. They will only feature on the matrix if they fit this definition."
However, the response was unable to establish the criterion of being a member of a gang, and the definition of a gang.
The report expressed a particular concern over the monitoring of online behaviour with the sharing of YouTube videos which contained "gang names or signs" as indicative of gang alliance. Amnesty International said that Gang Units may be profiling members simply because of their subculture and online relations.
Social media was a major promotor of gang-related violence, MPS Commissioner Cressida Dick said to Police Professional in March: "Gangs can posture on social media and talk about who they are, what they are and what they've achieved. Their attitudes to this, that or the other are maybe not unlawful, but nevertheless are glamorising to lots of people. And they're showing off with weapons.
"There is research about the level of disinhibition that people who are in front of a keyboard have. And that might be anybody. I think it's extraordinary."
The report also claims the process for being added to the Matrix varies greatly from borough to borough due to the discretion given to officers. Only two pieces of intelligence are required per individual, the report found, but no clear guidance or criteria was given on the nature of this intelligence.
The MPS said that it recommends all individual borough matrix cohorts are reviewed at least every three months and the Matrix is discussed with borough gang leads at a meeting every four weeks.
The report also raised concerns over the potential breach of privacy by the MPS sharing the database's content. Non-police agencies – such as schools, housing associations and job centres – were given information from the Gang Matrix, potentially conflicting with the Data Protection Act and harming individual lives by reducing chances of obtaining housing, the report claims.
A spokesperson for the MPS said: "In each London borough, selected information (not the entire Matrix) will be shared with community safety partners as part of the Community Safety Partnership working plan in order to specifically reduce crime and disorder. This includes local authorities, the youth offending service, probation, housing, education, and local healthcare providers. This will normally be done as part of a partnership meeting which will take place on a regular basis where gang nominals are discussed.
"Information discussed at these meetings is confidential and must not be disseminated further. Boroughs are expected to have a confidential agreement which is read out and signed by all attendees of meetings."
Amnesty International has called on the Mayor of London, Sadiq Khan, to respond to the report's concerns.