MPS failing to hit recruitment targets despite dropping LRC
The Metropolitan Police Service (MPS) is receiving only half the volume of applications for new recruits it requires to meet its targets under the uplift programme.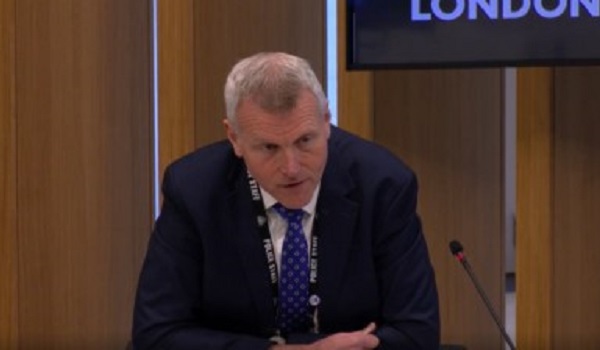 Last month the force announced it was temporarily lifting the London Residency Criteria (LRC) for new recruits to assist with its aims to add an additional 1,800 officers by March 2023.
The LRC requires that applicants need to provide evidence they have lived within the geographical area covered by the force for at least three of the past six months prior to applying. It is designed to ensure new officers have a understanding of local issues and broad knowledge of local communities
Speaking to the Police and Crime Committee of the London Assembly yesterday (March 23) Robin Wilkinson, chief of corporate services at the MPS, said the change had not had any noticeable impact.
"Recruitment is very challenged at the moment. The volume of applications we are getting is currently too low to meet the growth we need," he said.
"We have regrettably moved away from London residency requirement because of the volume of recruits we are having. That policy change has only been in place for five or six weeks but so far that policy change has not resulted in a substantial increase in the volume of applications we are getting for our uniformed PC roles.
"Those volumes are currently substantially too low – less than 50 per cent of the volume of applications we need. We don't know why yet. We don't know is that because policing across the country is recruiting in such big numbers, are we reaching saturation levels?
"Or is it because of concerns around the Met as an organisation and culture and standards? We do not know yet. It's too early to tell whether there's any lasting damage through all of the difficulties of the last few months. What we haven't seen is any adjustment in the makeup of the recruits. Our numbers are lower, but we are not seeing substantially fewer women apply or substantially fewer black, Asian or mixed heritage recruits apply… but we are looking at it and it's a worry."
Mr Wilkinson added: "A substantial amount of work has been put in to changing the culture but the issues that have been coming forward are of course serious. Sexism is regrettably rife in this country and it is imported into policing and it's imported into the Met Police. We need to do more to root it out and to stop it happening.
"We have to tackle racism that is still too endemic in society and therefore will be imported into policing and we need to do more to root it out.
"Am I saying that it's stopping recruiting? I can't tell you that at the moment. It must be a problem – and every time we've got people talking about a toxic culture, every time we've got a television programme talking about culture then it's going to make it harder and we've got to work doubly hard to try to respond to that."