MPS doubles pre-event buffering on body-worn video units
The Metropolitan Police Service (MPS) has extended the pre-event buffer on all body-worn video (BWV) devices used by its officers from 30 seconds to 60 seconds to capture additional evidence that may encourage early guilty pleas.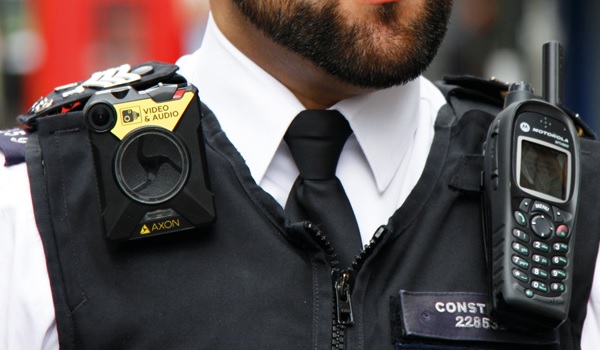 All BWV cameras operate in standby mode in which they capture video but not audio. This video is not saved but overwrites itself until an officer presses the record button. At this point, the buffered material is saved and attached to the recording. Audio is captured only when the record button is pressed.
Since the introduction of cameras, this pre-event buffering has frequently captured valuable evidence in support of criminal investigations. Its biggest value has been for spontaneous incidents in which the camera has picked up the event as it is happening, or when officers are reacting to an incident and activating the camera has not been their first action.
The change is a response to comments made by officers and practical experience of using BWV. The MPS hopes that by extending the pre-event buffer from 30 seconds to 60 seconds, more vital evidence will be captured.
PC Paul Sealy from the MPS South East Basic Command Unit said: "I was in Crown Court recently with four defendants for affray and possession of a knife. My 30 second pre-record was the basis of the case. I was on the lower deck of a bus without any working CCTV and the offence happened in the street in front of, and beside, the bus. My camera recorded it all before I even realised what was going on. A minute would have been even better."
Inspector James Ellis, MPS lead for BWV, said: "Our experience of using the cameras has shown that people are more likely to plead guilty when they know we have captured the incident. This evidence speeds up justice, puts offenders behind bars more quickly and protects potential victims.
"Video has proven to capture events in a way that can't be represented on paper in the same detail and the mere presence of BWV can often defuse potentially violent situations without the need for force to be used."