MPs 'dismayed' by Brexit security downgrade
The Home Affairs Select Committee (HASC) has warned that the Prime Minister's Brexit deal is "seriously lacking in detail on security" and the loss of access to key criminal databases would "make the country less safe".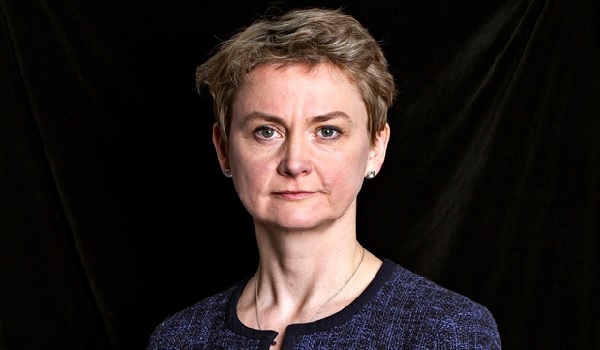 In a report published on Friday (December 7), the cross-party committee said it is "dismayed by the Government's failure to plan adequately for the continuity of future security cooperation with the EU". 
And the MPs repeated the warning they received in November, from Policing and the Fire Service Minister Nick Hurd, that a no deal Brexit would mean many of the tools that the police and security forces would have to use, such as Interpol systems, would be less efficient and effective than the ones they currently have access to. 
They raised serious concerns that the UK "has not secured long-term access to key criminal databases and tools for security cooperation like SIS II and ECRIS after the UK leaves the EU". 
Although European Arrest Warrants will continue to be honoured during any transition period, the Withdrawal Agreement states that "a member state may refuse to execute a warrant for one of its own nationals during transition, in which case the UK could declare that it will not surrender UK nationals to that EU state". 
The committee continues its dire predictions by highlighting that the political declaration on the future relationship with the EU does not include any detail on security matters, although co-operation will continue during any transition period. 
Yvette Cooper, chair of the HASC, said: "We are worried about the prospect of a security downgrade as a result of this deal. It doesn't include the key criminal databases that the police and Border Force check 500 million times a year to keep us safe.  
"Nor is there a security backstop to make sure that the transition arrangements don't run out before a new security treaty can be implemented. 
"The Government isn't being open about the implications of this deal. Continued police and security cooperation is in everyone's interest, but there is far too much complacency." 
On extradition agreements, the committee is "extremely concerned" by the 'own national' exemption that will apply to UK-EU extradition during the transition period, saying it is not clear what this will mean for victims of serious crimes committed in the UK by EU nationals, including murder, rape and child sexual abuse. 
The HASC report also says that the proposed customs and border arrangement mean "there is a real danger that the UK's position will be weakened in the future partnership". 
And it concludes that "based on the evidence it received, the Committee warns it will be near-impossible to get a full new security treaty in place before December 2020".  
There is "a significant risk that transition arrangements will expire before all the new security arrangements are agreed, leaving a security shortfall", it adds. 
Negotiations on the future security partnership with EU states has yet to start, and a new security treaty has to be ratified in full by the 27 member states before it can be implemented. 
Ms Cooper added: "As it stands, this deal will see us lose access to key criminal databases like SIS II and ECRIS, as well as the European Arrest Warrant, Europol and other tools for security cooperation, without any assurance that we will secure replica arrangements for the future.  
"We know that this would mark a significant downgrade of our security and policing capabilities, and the police have made clear we would be less safe as a result.  
"We've heard that it would be impossible to negotiate and ratify a new security treaty before December 2020, yet this deal has no security backstop to ensure continued cooperation once the transition period has ended, and the Government still hasn't even set out a timetable outlining when it wants to see a treaty agreed.  
"There is a troubling lack of clarity about what the customs and border arrangements in the future partnership might be, with a wide range of possible checks and controls being introduced.  
"It is also ridiculous that Parliament is being expected to vote on the deal without seeing the Government's Immigration White Paper, which was first promised 18 months ago, and which will have major implications on UK citizens' ability to live and work in the EU in future, and on EU citizens' ability to live and work in the UK." 
On December 11, the Prime Minister Theresa May announced that the vote on her Brexit deal would be delayed, saying that the final deadline for the vote was January 21 next year.