MPs: Depressing that Home Office has poor understanding of on the ground reality
A scathing report citing "severely dented" public confidence has urged the Government to "act now" on increased demands placed on the police.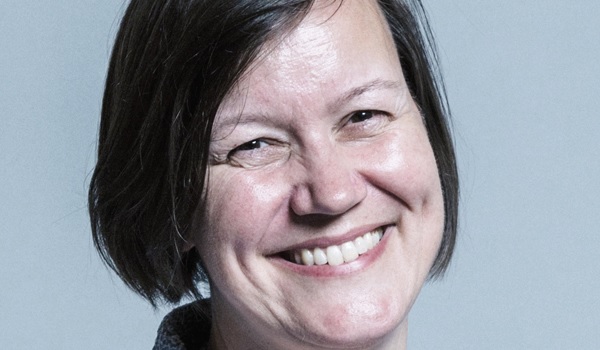 The House of Commons Public Accounts Committee (PAC) criticised the Home Office approach to allocating funding to policing as "out-of-date and ineffective for several years", yet firm plans to change it remain absent. 
The committee said the Government had accepted that the formula for allocating Home Office grants was ineffective in 2015, describing the formula as detached from the real demands on policing.  
It added: "More than three years after accepting that the formula needed to be changed, the Department has no firm plans in place for actually doing so and tells us that reform of the funding formula cannot be rushed". 
Publishing its findings on Wednesday (November 7) following an inquiry into the financial sustainability of police forces, the PAC criticised the Home Office for not having a national picture of demand for police services. It said the Government therefore has a limited understanding of what resources forces need. 
The Committee said it was "depressing" that the Government still has a poor understanding of the on the ground reality of its funding regime, especially as it had looked at the sustainability of police forces in 2015. 
In total, police and crime commissioners received 19 per cent less funding in 2018/19 than they received in 2010/11.  
Police forces are struggling to operate with 50,000 fewer staff and 15 per cent fewer officers than in 2010. They are also struggling to deliver an effective service as: it is taking longer to charge offences; they are making fewer arrests; and they are doing less neighbourhood policing. 
Worryingly, the committee said, the public were not reporting crimes because they felt there was little point in doing so. 
Work had been done to review the funding formula, but this ended in the 2017 general election runup because "Ministers had decided that the timescale for implementation of a new formula was too ambitious". No work to change the formula has been commenced since. 
The committee said that the Home Office must urgently commit to reviewing the funding formula, and after consultation, deploy a new funding formula as soon as practicable. 
Exacerbating the problem is that the Home Office relies on Her Majesty's Inspectorate of Constabulary and Fire & Rescue Services (HMICFRS) to tell it whether forces are efficient and effective. However, the committee said, HMICFRS does not assess forces' financial sustainability. 
This means that the Government is unable to say assuredly how financially healthy the police is at any given point.  
The PAC recommended that the Government assess how it uses "top-slice" funding, a reallocation of money from forces to be spent on national priorities such as police technology programmes.  
It said that these national programmes face a "cliff-edge" when they run out of funding, and pointed towards the Emergency Services Network (ESN) as an example which, in June 2018, was at least 15 months behind schedule. The ESN is purported to save £200 million each year but cannot be launched until the Home Office spends £1 billion on an extension of the Airwave system. 
The Committee's chair, Meg Hillier MP said: "The 'thin blue line' is wearing thinner with potentially dire consequences for public safety. Public confidence and trust that the police will respond is breaking down. 
"Funding reductions of nearly a fifth have placed severe strain on police forces, which have in turn been forced to cut back. The results are stark. 
"It is not surprising that officers' personal resilience is under pressure, too – not least from serving as 'first responders' as cuts to other public services continue to bite. 
"This cannot continue. Government must show leadership and get on with fixing the flaws at the heart of its approach to policing. 
"In particular the Home Office must improve its understanding of the real-world demands on police, and use this information to inform its bid for funding from the Treasury. And when it secures that funding, it must distribute it effectively. 
"The messages from communities and police forces across the UK are clear. The Government must act now." 
Responding to the report, APCC Chair, Mark Burns-Williamson PCC said: "This report again further highlights the significant challenges that policing is currently facing, which paints a consistent picture that Government need to take heed of. 
"Police and Crime Commissioners have been clear that policing is under huge pressure; that demand on the service is increasing as is the complexity of the cases that forces are having to deal with. We are working with the National Police Chiefs' Council and the Home Office to review our demand and resources in preparing a comprehensive submission in the run up to the next Government spending review.  
"The prolonged period in not addressing how the funding formula is allocated has contributed to the uncertainty, along with the overall reductions in central grant, both of which need to be tackled if the overall financial position of policing is to improve in the future.
Giving his reaction Chair of the Police Federation of England and Wales John Apter said: "This report is the latest in a long series of huge red flags for the Government. This is now a critical situation and a national scandal. And they can't say they weren't warned 
"Dedicated police officers are at breaking point and are overwhelmed by the ever-increasing demands being heaped on them as a result of eight years of austerity.   
"In the last week five lives have been lost in London as the capital continues to battle a serious violent crime wave.  
"My already stretched members are having to work extended shifts and having their days off and leave cancelled to ensure public safety – which of course they will do.   
"This is just one example of what we are facing every day across England and Wales and it cannot be maintained – despite the press releases there are 'no extra officers' – we are running on empty. 
"Our concerns are replicated by chief constables who are now admitting that they no longer have the resources to keep their communities safe, and by public bodies and parliamentary committees which say the police service is being let down by a lack of leadership.  
"What will it take for the Government to take its head out of the sand and do something about it?"  
National Police Chiefs' Council Lead for Finance, Chief Constable Dave Thompson said: 
"Today's report recognises the increasing strain on police forces as we deal with rising crime, demand that is more complex and, more than ever, being called on as a last resort when other agencies lack their own capacity. 
"While we welcomed the ability to increase resources as a result of last year's policing settlement, there continue to be hard choices for chief constables. Budget cuts have meant that core aspects of policing are at risk of becoming unsustainable and ineffective to the detriment of public confidence. Policing is at the tipping point – and we need to move on from here. 
"We are working with police and crime commissioners and the Home Office to review our demand and resources and to make sure that the needs of police forces are fully recognised in the run up to the next Government spending review. It is time for the Home Office to provide greater leadership and work with police chiefs and police and crime commissioners to develop a clear plan for the future and the resources to make it happen."