MPS defends life-saving gang database
The Metropolitan Police Service (MPS) has defended its gang member database, claiming it can protect people from the threat of violence.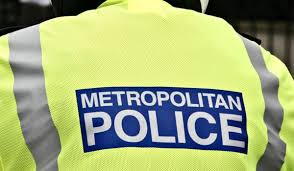 Around 3,500 names are currently stored on the force's gang violence matrix, which tracks potential victims or perpetrators across London.
The matrix has been criticised in the past for potential racial bias as around 90 per cent of entries are people from black and minority ethnic (BME) backgrounds.
Commander Jim Stokley, MPS lead for gang crime, said the matrix helps the force understand the threat of violence posed by gangs to the public and other gang members, and can "really save lives".
Eleven men aged under 25 have been murdered in gang-related attacks so far this year.
"I know that some people have been critical of the matrix and that is why it's important that we take every opportunity we can to explain what it is, and what it isn't," said Commander Stokley.
"The Met is determined that we will play our part in making sure our young people know they have choices, they can get support to turn away from gangs, that our intelligence is for their protection from harm as equally as it is for enforcement.
"What we want is to stop young people from joining a gang in the first place."
The gang violence matrix was set up in the aftermath of the 2011 London riots, when the MPS realised it did not properly know the capital's gang profile.
The system is designed to help the force better understand who is likely to be a victim or perpetrator of gang-related attacks.
Figures for 2016 showed nearly 80 per cent of people listed on the database were black and nine per cent were from other ethnic minority backgrounds, despite accounting for 40 per cent of London's population.
Labour MP David Lammy has criticised the matrix for potentially 'mislabelling' some young people as gangsters, leaving them with a higher likelihood of facing longer sentences.
Campaign group StopWatch has also claimed there are "serious questions" about how it was compiled.
Commander Stokley explained the MPS uses a "very strict criteria" to establish who should be listed on the database, with at least two corroborating pieces of tested intelligence needed to add a record.
This inclusion is kept under constant review, and more than 4,000 names have been removed since 2012.
This may be due to fatalities, deportations or the person being successfully diverted from crime.
Commander Stokley appealed for Londoners to help prevent more young people from becoming involved in gangs.
He said: "We all have a part to play. If you know of a youngster at risk of being drawn into a gang, or who is already part of one, please tell us."