MPS 'deeply regrets' failure to bring the killers of Daniel Morgan to justice
The Metropolitan Police Service (MPS) says it "deeply regrets" its failure to bring those responsible for the murder of Daniel Morgan to justice.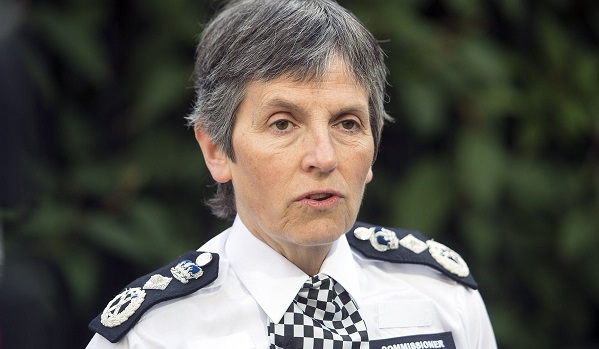 In a statement issued in response to the publication of a report by an independent panel into the death of the private eye, the force said: "There is no doubt our failings compounded the pain suffered by Daniel's family and for this we profoundly apologise. We accept corruption and the malicious acts of corrupt individuals were a major factor in the failure of the first investigation.
"We have worked hard to put the actions of these individuals right ever since. The Met of today is not the Met of 34 years ago. We've transformed how we investigate homicide and major crimes as well as how we identify misconduct, root out corruption, liaise with families, work professionally with the media, handle informants, and conduct forensics, covert operations and vetting."
Assistant Commissioner Nick Ephgrave, who leads the MPS's response to the panel, said: "To this day, those responsible for Daniel's murder have not been brought to justice. I apologise for this. As a former senior investigating officer on homicide, this is personally and professionally a matter of deep regret for me.
"I'm angered and saddened not just as a police officer, but as a member of society, that the actions of individuals undermined the original investigation. Since Daniel's murder, we've completely overhauled our ability to identify corruption and ensure every officer and member of staff understands their responsibility to stand up for our fundamental values of professionalism, integrity, compassion and courage.
"But that does not mean we are complacent. The threat of corruption is constantly evolving. I am confident we have never been better at finding corruption and getting rid of it."
Commissioner Dame Cressida Dick added: "I would like to acknowledge, both personally and on behalf of the Met, the extraordinary resilience and determination of Daniel Morgan's family in their pursuit of the truth and for the conviction of those responsible for his murder.
"It is a matter of great regret that no one has been brought to justice and that our mistakes have compounded the pain suffered by Daniel's family. For that I apologise again now.
"I have been personally determined that the Met provided the panel with the fullest level of cooperation in an open and transparent manner, with complete integrity at all times. I recognise this is a powerful and wide-ranging report. We will take the necessary time to consider it and the associated recommendations in their entirety."
Although there have been several arrests during the course of the six major investigations into the killings, there have been no convictions. However, the case remains active. "There still remains a possibility of solving this murder," said the force statement. "Our work to make that happen will not stop, no matter how much time passes."