MPs criticise 'piecemeal' sexual abuse legislation
The Government is failing to tackle sexual harassment outside the workplace, according to an inquiry by the Women and Equalities Committee.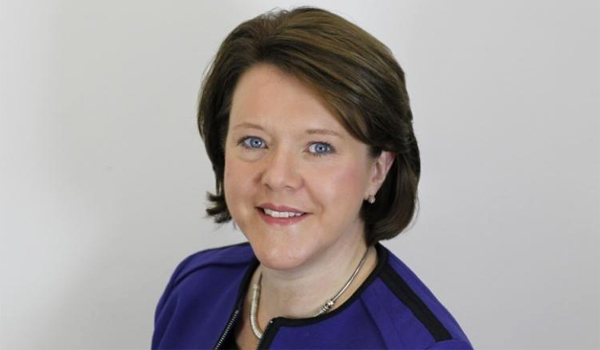 The Government must take a more active role in addressing "routine" sexual harassment if it wants to stick to its 2015 commitment of eradicating the behaviour by 2030.  
The nine-month inquiry published by the Women and Equalities Committee today (October 23) follows women and girl's experience of sexual harassment outside schools and the workplace, concluding that it becomes such a routine part of one's life it becomes normalised. 
The committee commended Nottinghamshire Police for its classification of 'misogyny' as a hate crime or incident in 2016.  
However, even though the force's policy received high levels of support once explained to the public, it noted that there was not enough awareness of it and consequently low levels of reporting.  
Women told the committee that they felt safer as a result of the police's decision to record misogyny as a hate crime. Consequently, the inquiry welcomed the Government's decision to ask the Law Commission to review hate crime legislation. 
The inquiry also argued that the Equality and Human Rights Commission (EHRC) should be playing a much wider role in supporting women and girls' experiences in public places. It said there are a range of ways in which police forces and other public bodies are able to address sexual harassment.  
But these bodies should be held to account for their responsibilities as service providers as well as under the Public Sector Equality Duty, and that the EHRC has a part to play. 
It also called for legislation surrounding image-based sexual abuse to be examined, particularly while technology is facilitating these forms of harassment more frequently. This includes viewing pornography in public, sexual abuse including 'revenge porn', 'upskirting' (non-consensually taking photos of videos up someone's skirt), non-consensual sending of 'dickpics', and 'deepfake' or photo-shopped images.  
The inquiry noted that public transport is a "hot-bed for unwanted sexual behaviour" and that around 90 per cent of women do not report it to the police, according to a survey by Transport for London (TfL) in 2013. 
Detective Inspector Ashley Cooper of the Sexual Offences Coordination Unit at British Transport Police (BTP) told the committee that the police manage behaviour such as upskirting through other offence categories, such as outraging public decency. 
However, the other offence category "does not always quite fit the bill", he said.  
The inquiry consequently criticised the current legal framework around sexual harassment in public places as "piecemeal", with the Government only introducing new legislation as issues hit the headlines. 
The committee recommended that the Government introduce a new law on image-based sexual abuse that criminalises all non-consensual creation and distribution of intimate sexual images. The criminality should be based on the victim's lack of consent and not on perpetrator motivation. 
It applauded the "good work that TfL and BTP have taken to address sexual misconduct under the Project Guardian and Report It to Stop It campaigns" and that these should be supported across the national rail network.  
It also advocated the Avon and Somerset Police's policy of eliminating sexual entertainment venues in Bristol, and that other local authorities should consider adopting stringent zero tolerance conditions for any existing venues. 
Chair of the Women and Equalities Committee, Maria Miller MP, said: "Sexual harassment in public places is a regular experience for many women and girls in the street, in bars and clubs, on buses and trains, at university and online. It is the most common form of violence against women and girls and the damage is far-reaching. And yet most of it goes unreported.
"It can make women and girls scared and stressed, avoid certain routes home at night or certain train carriages, wear headphones while out running; women feel the onus is put on them to avoid 'risky' situations. It is not acceptable that women have to  change their behaviour to avoid sexual harassment. It has a wider effect on society, contributing to a culture in which sexual violence can be normalised or excused. All of this keeps women and girls unequal.  
 
"The #MeToo movement shows that we must confront some deeply uncomfortable truths about our society and the attitudes some men hold. Laws alone cannot solve the cultural acceptability of sexual harassment. That is why we have set out a series of practical measures that Government, public transport operators, local authorities and universities should implement immediately. Public places must be made safe for all women and girls."