MPS condemns 'unacceptable' assaults on officers at Notting Hill Carnival
Thirty officers were attacked as extra powers and techniques were rolled out for this year's Notting Hill Carnival.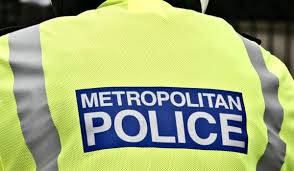 Around 13,000 Metropolitan Police Service (MPS) officers were deployed to Notting Hill to keep the public safe over the weekend at the UK's largest celebration of West Indian culture.
Section 60 powers were put in place giving officers greater ability to stop and search suspects and, for the first time, screening arches were included at certain locations to deter people from carrying weapons into the event.
More than 390 people were arrested and 36 offensive weapons were taken off the streets, with just one non-life-threatening stabbing reported at around 8pm on Monday (August 27).
However, MPS Commander Dave Musker, who was Gold Command for the Carnival, condemned the "unacceptable" actions of some attendees that led to 30 officers being assaulted.
These included two MPS officers being taken to hospital after being spat at, and a suspect biting three other officers – leaving one of them hospitalised.
Mr Musker said: "Thousands of officers worked over the weekend to keep visitors safe and I am extremely proud of their dedication, professionalism and positivity; especially with the weather conditions on Sunday being particularly challenging. Without their hard work and commitment, Notting Hill Carnival would not be able to go ahead.
"I would also like to thank out colleagues at the British Transport Police and City of London Police for their support over the weekend.
"Although I am happy with how the event ran overall, once again, 30 of my colleagues were injured in the line of duty. Any assault on police is unacceptable."
Notting Hill Carnival, held over August 26 and 27, is one of London's best-attended events with an estimated one million people visiting this year's celebration.
Previous years have seen the MPS use facial recognition technology, but the 2018 event marked the first use of 'knife arch' metal detectors at key points following a surge in violence across the capital.
Five shootings and one fatal stabbing were recorded over the previous weekend.
The MPS and British Transport Police (BTP) also imposed a Section 60 order, giving officers the power to search people in a specified area when they believed there was the possibility of serious violence or that a person was carrying a weapon.
Officers were also enabled to search people if they suspected serious violence had taken place and a dangerous instrument was being carried nearby.
The MPS made 373 arrests over the two days while BTP detained 22, bringing the total to 395 – 82 more than the total arrested by the MPS last year but fewer than the 454 arrests made in 2016.
The high arrest rate may in part be due to concentration of resources as the highest number of officers was deployed at the Carnival for six years, with around 13,000 in attendance.
Up to 156 people were arrested for drugs offences, 69 for possession of an offensive weapon and nine on suspicion of sexual offences.
Over the same weekend, West Yorkshire Police seized a record quantity of illegal drugs at Leeds Fest, with Assistant Chief Constable Angela Williams adding "the dogs are working flat out".
Tens of thousands of people also attended Leeds' West Indian Carnival, which saw just three arrests made.
Steve O'Connell, chair of the London Assembly Police and Crime Committee, thanked the MPS for overcoming the "huge logistical challenge" of keeping thousands of people safe during the Notting Hill Carnival.
He added: "The number of injuries sustained by police officers is still unacceptably high and is a disgrace when those officers are there to help ensure Europe's biggest street event remains peaceful.
"We hope Carnival continues to be a byword for enjoyment and celebration for many years to come."
BTP Chief Superintendent John Conaghan said: "This was a particularly busy period for our officers and I would like to thank them for their dedication and extremely hard work.
"Thanks to their diligence and proportionate use of stop and search powers, a number of individuals were arrested during the Carnival event."