MPS Commissioner to remain in role until 2024
Dame Cressida Dick is to continue to serve as the Commissioner of the Metrpolitan Police  Service (MPS) until at least April 2024, the Home Secretary has confirmed.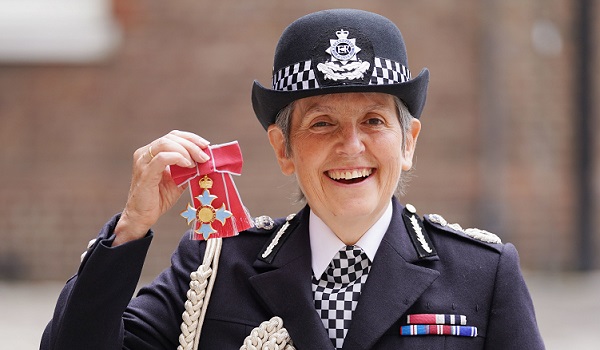 Her current contract was due to end in April 2022 but has now been extended by two further years. The decision comes just one day after campaigners against police injustice published an open letter accusing her of "presiding over a culture of incompetence and cover-up".
Priti Patel said the move would "provide continuity and stability as we emerge from the coronavirus pandemic."
The extension, which has been granted by Her Majesty the Queen, was also supported by the Mayor of London, Sadiq Khan.
Dame Cressida said: "I am immensely honoured and humbled to have been asked to extend my time as Commissioner for a further two years. I am proud to continue to serve my city.
"In the last four and a half years Met teams have dealt with some extraordinary challenges, including most recently in the pandemic, and delivered some fantastic results – critically in reducing violent crimes. In addition, we have grown and modernised.
"I look forward to continuing to work with my dedicated, courageous colleagues and the public to create an even more visible, stronger and professional Met. We will strive to prevent and reduce violence and the crimes Londoners care most about, bring more criminals to justice, and protect, support and build the confidence of all our communities.
"I'd like to thank the Mayor, the Home Secretary and the Prime Minister for the confidence they have shown in me. I am acutely aware that there are many excellent leaders in policing.
"Every day across the capital, officers and police staff come to work focused on protecting people and making London safer – it is not only what the public expect and demand of us, but it is what inspired each of us to join and why after more than 35 years in policing I remain so passionate. Londoners have my word that I will keep working as hard as I can for them and for this wonderful city that I love. I take the responsibilities I have been entrusted with extremely seriously."