MPS Commissioner made dame in resignation honours list
Metropolitan Police Service (MPS) Commissioner Cressida Dick has been made a dame in the resignation honours list of former Prime Minister Theresa May.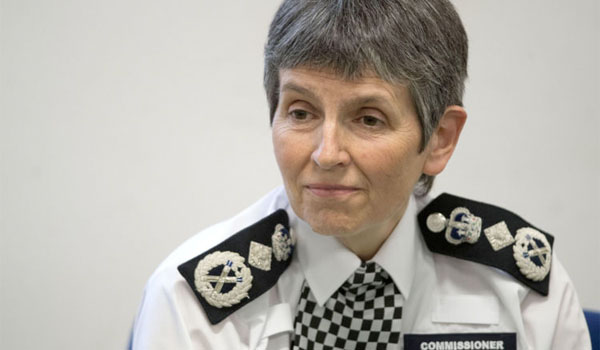 Every departing prime minister can draw up a resignation honours list, which the Cabinet Office has to approve. Mrs May announced her resignation in June after failing to get support for the withdrawal agreement she had negotiated for the UK to leave the EU.
The majority of the 37 men and 20 women on the list are members of Mrs May's Downing Street staff, political aides and lifelong supporters of the Conservative Party. Labour said the honours rewarded "big Tory donors and No 10 cronies".
Ms Dick is one of the few non-political figures on the list. In April 2017, she became the first woman to be appointed Commissioner of the MPS in its 188-year history. Prior to that, she had also been the first woman to be appointed Assistant Commissioner in 2009.
In 2010, she was awarded the Queen's Police Medal for distinguished service and was appointed CBE in the 2014 New Year's Honours.
In other appointments, Lady Justice Hallett, vice-president of the Court of Appeal Criminal Division, has been made a life peer, while Dr Ian Gallen, who is understood to have treated Mrs May for diabetes, has been appointed CBE.
The cricketer Geoffrey Boycott, who Mrs May previously cited as the inspiration for her Brexit negotiating strategy, received a knighthood, despite having a conviction for domestic violence.
Mr Boycott, one of the most successful players of his era, was convicted in France in 1998 of assaulting Margaret Moore, who was his girlfriend, although he has always protested his innocence. Since then he has claimed to have been overlooked by the honours system and two years ago had to apologise for suggesting he would have been knighted had he been black.