MPS Commissioner apologises for 'horrific' failures over officer who pleaded guilty to multiple rapes
Metropolitan Police Service (MPS) Commissioner Sir Mark Rowley has apologised for the "horrific failures" that allowed David Carrick to pursue a relentless campaign of sexually and mentally abusing women.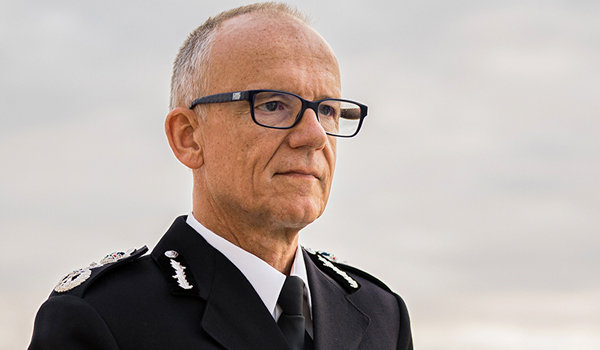 The MPS officer has admitted 49 offences, including 24 counts of rape, after carrying out sex attacks on a dozen women over an 17-year period (see https://www.policeprofessional.com/news/mps-condemns-officer-guilty-of-relentless-campaign-of-sexually-and-mentally-abusing-women/).
The Crown Prosecution Service described the case as "one of the most shocking" it has dealt with involving a serving police officer.
Sir Mark said: "This man abused women in the most disgusting manner. It is sickening. We've let women and girls down and indeed we've let Londoners down. The women who suffered and survived this violence have been unimaginably brave and courageous in coming forward. And I do understand also that this will lead to some women across London questioning whether they can trust the Met to keep them safe.
"We have failed. And I'm sorry. He should not have been a police officer."
Carrick had come to the attention of the MPS and other forces on nine occasions prior to his arrest in October 2021 but that on none of those occasions had he been charged with a criminal offence.
"We haven't applied the same sense of ruthlessness to guarding our own integrity that we routinely apply to confronting criminals," said Sir Mark.
"We failed in two respects.
"We failed as investigators where we should have been more intrusive and joined the dots on this repeated misogyny over a couple of decades.
"And as leaders, our mindset should have been more determined to root out such a misogynist.
"These failures are horrific examples of the systemic failures that concern me and were highlighted by Baroness Casey in her recent review. I do know an apology doesn't go far enough, but I do think it's important to acknowledge our failings and for me to say I'm sorry.
"I apologise to all of David Carrick's victims. And I also want to say sorry to all of the women across London who feel we've let them down.
Sir Mark said he has "promised action".
"From my first day four months ago, I said that the Met will become ruthless at rooting out those who corrupt our integrity. That's because our integrity is our foundation," he said.
"We haven't guarded this as ferociously as we must and we will do. In the four months to date, we've launched a new anti-corruption and abuse command, putting 30 per cent more officers into fighting corruption. And we've done public appeals. We've raised 250 fresh lines of inquiry, and we're doing more proactive work against problematic officers than ever before. I've also brought in new leadership to lead this work, to reform our integrity.
"At the end of March, I plan to write to the Home Secretary and the mayor in an open public letter. And by then, we will also have finished reviewing all of our people, having checked their details against all the police, national intelligence data in the police national database.
"We'll have begun a full review of our national vetting process, we'll have completed Operation Onyx, which is our review of the officers and staff whom we have concerning domestic or sexual incident reports against.
"And we'll also have tested new legal routes to dismiss those who fail vetting.
"We will reform at speed. I promise that to Londoners."