MPs call for 'urgent' review into more than 800 Orgreave files
The chair of the Home Affairs Select Committee has written to the Home Secretary calling for a review of the "significant" archive of files held by South Yorkshire Police (SYP) on the violent 1984 clashes between officers and miners.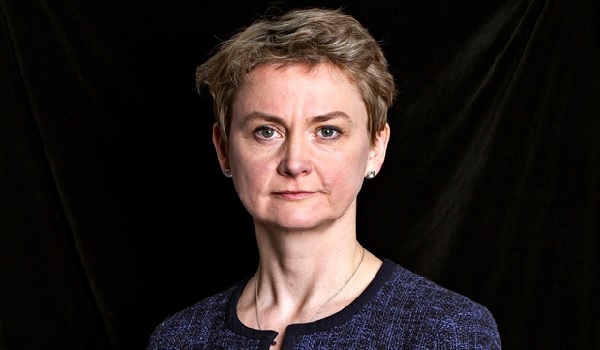 Yvette Cooper said SYP has a "far greater amount of material" relating to Orgreave than any other public body, and its scale "merits urgent attention".
Several officers were injured, and many miners were arrested during the clashes, although all charges were later dropped.
SYP has identified 782 files in 84 archive boxes relating to Orgreave, but a further ten boxes have since been located.
This material was not reviewed by the Home Office when it considered the matter in January 2017, nor was it looked at by the Independent Police Complaints Commission when it decided not to launch an inquiry into police conduct at Orgreave, Ms Cooper wrote.
She said it would not be appropriate for SYP to be the "arbiter of what is and what is not placed into the public domain" and called for an independent review of the files, as well as those held by other organisations such as the former Association of Chief Police Officers.
"Coalfield communities need to know the truth about what happened at Orgreave," Ms Cooper added. "We have been pushing and pushing to uncover the documents and information that police forces hold on what happened.
"Now we have discovered there are hundreds of files on Orgreave that have never been released. Several forces have told us they have information and we are asking them further questions now.
"I particularly welcome the work that South Yorkshire police and crime commissioner Alan Billings has done to identify Orgreave files and to support the calls from the Orgreave Truth and Justice campaign for openness and transparency.
"These files need urgently to be examined so that as much of this information as possible can now be published. But it has to be an independent review to have credibility – which is why we have asked the Home Secretary to set it up, so that as many files as possible can then be released."
Ms Cooper's fresh call for a review follows the committee's previous success in pressing the Home Office and Cabinet Office to place files about the policing of Orgreave in the National Archive.