'Herculean efforts' are halting violent crime
Over 100 extra officers will be assigned to the Metropolitan Police Service's (MPS) Violent Crime Taskforce despite recent increase in offences being reversed.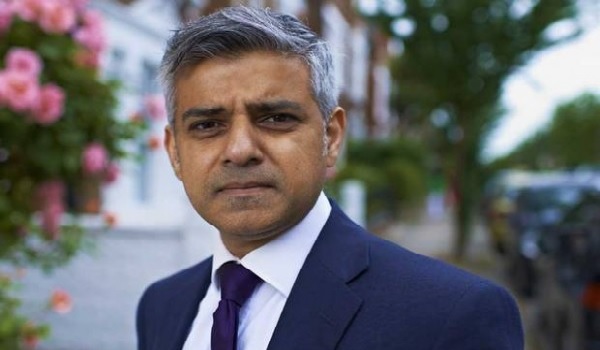 MPS Commissioner Cressida Dick said 122 officers from the capital's Safer Transport Teams will, for a three-month period, join the taskforce to "drive those violent crime figures down and in the right direction".
The new unit was launched in April and has since made 895 arrests, carried out 1,400 weapons sweeps, and removed 212 knives and almost 200 offensive weapons from the streets.
Ms Dick told delegates at the Police Superintendents Association of England and Wales annual conference on Tuesday (September 11) that violent crime, which has been her "highest priority" since being appointed, was declining thanks to the "herculean effort" from every part of the MPS.
"The homicide rates we saw at the early part of this year are down, I don't take that lightly, they're small numbers, and each one is ghastly," she added.
"Moped-enabled crime, which was raging in April last year when I arrived, is now down by 50 per cent."
She also said knife injuries involving victims under the age of 25, which had risen consistently for years, has now "plateaued to turn down", as well as other offences classed as violent crime.
Mayor of London Sadiq Khan said that the decision to move more officers into the taskforce was a "drastic action" he did not want to take, but the Government's refusal to offer additional funding to the MPS has "left us with no choice".
He added: "The level of violent crime in London is unacceptably high. As well as setting up the new dedicated Violent Crime Taskforce to focus on the areas worst affected, I'm bringing together the Met Police with local councils, charities, community groups and others to work on a public health approach to tackling knife crime, and we have created a new £45 million Young Londoners Fund to provide young people with positive alternatives to crime and to help those caught up in gangs to get into employment and training.
"The causes of violent crime are extremely complex, and involve culture, community, gangs, drugs, poverty and a lack of opportunities and have been made much worse by the Government's huge cuts to the Metropolitan Police and youth services across our city, resulting in police numbers falling to the lowest level in 20 years. Cuts really do have consequences."
Conservative London Assembly Member Steve O' Connell said: "Let's not forget that under Sadiq Khan, crime in London is going through the roof. Knife crime has increased by nearly 50 per cent over the course of his mayoralty and the murder rate has surged by over 40 per cent.
"I welcome any measures taken to beef up the police's response to the sky-high levels of violent crime in our city.
"However, this is clearly a knee-jerk reaction from the mayor following a summer of violent crime.
"This is just sticking plaster – these extra officers will only be in place for three months. Rather than temporarily shifting officers around, the mayor should be setting out a robust, long-term plan for tackling violent crime".