MPS becomes first force to offer part-time posts and training to new officers
New police constable recruits will now be able to join the Metropolitan Police Service (MPS) in a part-time role, in an attempt to attract more female candidates.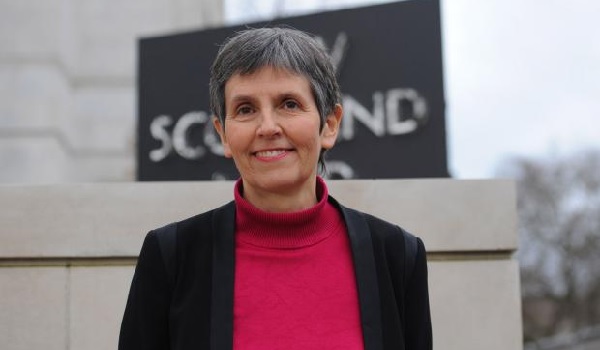 From November, those accepted to join will be able to complete their police training part-time and then begin patrol duties in a part-time role.
Research conducted by the MPS has shown working hours is one reason people feel a police constable role is not for them – this feedback was particularly high from women.
It is the first UK force to offer part-time officer positions from the beginning of a new recruit's career and hopes it will make the role more attractive to those who were put off because of family or other commitments.
Three options will now be available to applicants: Full-time; part-time 24 hours; or part-time 16 hours.
Candidates will be able to self-select their training preferences at the point of offer of employment.
Following attestation at the Hendon training college, all candidates attend a Certificate of Knowledge in Policing course for eight weeks. Part-time officers will have the option to complete this course on a part-time basis.
Students will have the choice to complete their foundation training full-time, full-time with a four-week break clause at week five, or via a bespoke part-time training schedule.
Part-time courses will run twice a year, four days a week for 17 weeks between 9am and 5pm.
New joiners will then be posted to their chosen shift pattern – full-time, part-time 24 hour or part-time 16 hours.
The options being made available in this new offer are:
Full time working 40 hours per week and earning a base salary of £30,372

;

Part-time working an average of 24 hours per week or 240 hours over a ten-week cycle earning a base salary of £18,223; or
Part-time working an average of 16 hours per week or 160 hours over a ten-week cycle and earning a base salary of £13,149.
The MPS said the part-time options will include working weekend, bank holidays and all shift patterns;
"The Met will carefully match working hours to demand so there will be no impact on the ability to respond to the many demands in London," it suggested.
"The new scheme was born out of the Met's celebrations to recognise the contribution of women to the service over the last 100 years. However, the opportunity is open to both men and women and it is hoped it will help achieve the Commissioner's long-term ambition of a Metropolitan Police Service in which men and women are equally represented."
Commissioner Cressida Dick added: "The case for doing this was clear – we know that one of the obstacles stopping some people from fulfilling their dream of becoming a police officer has been the lack of flexibility in how they have to train and balance their family life. 
"We will continue to break down barriers where we know they exist, as we strive to open up a career in policing with the Met to even more people.
"Policing really is a fantastic and rewarding career so if you want to join us – sign up now."
The first intake of constables under the scheme will begin training in November before being posted to one of the MPS's 12 Command Units across London.