MPS announces independent review into its 'sexist' culture
The Commissioner of the Metropolitan Police Service is to launch an independent review of the force's culture in the aftermath of the Sarah Everard case and ongoing concerns about levels of misogyny and sexism among some officers.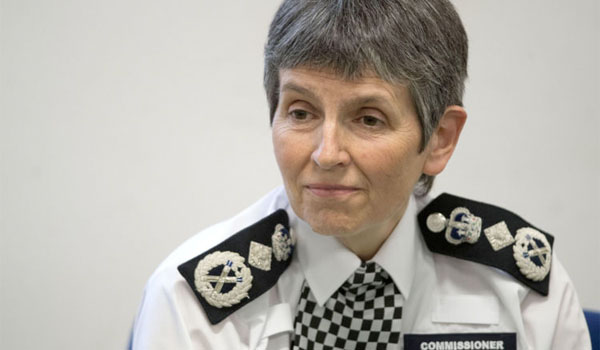 Dame Cressida Dick said: "These events have been absolutely dreadful. I speak for my colleagues when I say we are furious. We depend on the trust of the public, we police by consent and I know that public trust has been damaged.
"People are rightly gravely concerned about what they've seen and as a consequence, today, I'm announcing that we will have an independent person come in and review the Met in terms of its standards, and in terms of its culture, how we treat each other, and how we treat the public.
"Our leadership, our processes, our systems, our people, our training, everything will be looked at. This will be a fully transparent report, it will respond to me, but will, of course, make recommendations for changes, I'm sure, and those will be public."
The name of the head of the independent review will be announced in about a week's time. She added that the independent review will not have any effect on the ongoing Independent Office for Police Conduct (IOPC) and other investigations into the MPS following the conviction of Wayne Couzens.
"[The reviewer] will take a great interest, I'm sure, in the results of those," said Dame Cressida.
"The IOPC, as you know, have a number of investigations currently, which I'm looking forward to, anxiously, in terms of timing. I want this, as quickly as possible, to tell me what they have found. We have Her Majesty's Inspectorate looking at some of our vetting processes.
"Again, I'm looking forward to seeing the results of that and being able to act on them. The reviewer, I'm sure, will be interested in those, but we will not be standing by and waiting for the reviews.
"We already have a series of actions in place in relation to violence against women and girls and improving our professional standards."
Dame Cressida admitted that the MPS "undoubtedly still" has incidents of sexism but it has "changed dramatically" since she joined 40 years ago.
She said: "I am very proud of the women we have and the way the Met conducts itself most of the time. But people have let us down. Questions are being asked about the way in which we deal with violence against women and girls, for example, and very legitimate questions about our standards.
"I'm determined that all elements of sexism are rooted out and that we display the highest possible professional standards and behaviours to each other and to the public."
Despite repeated calls for her to stand down, Dame Cressida said she had no intention of doing so. "People will be entitled to their opinion, I've got a job to do, I'm getting on with it.
"My job now is to lead the Met through a difficult time and rebuild that public trust which I am doing through bringing in an independent person to review our standards and culture."