All MPs to have security reviewed following death of Sir David Amess
Every MP in the country is to have their security reviewed following the murder of Sir David Amess.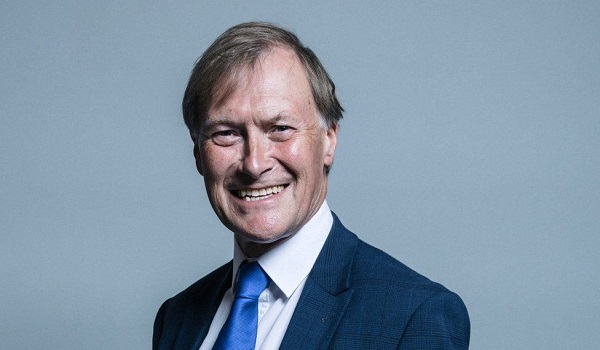 Sir David, who had been an MP since 1983, was meeting constituents at a church in Leigh-on-Sea, Essex, on Friday afternoon when he was stabbed multiple times in a frenzied attack.
His death comes after the Labour MP for Batley and Spen, Jo Cox, was murdered in 2016 as she was on her way to a constituency surgery.
The murder of Ms Cox led to the formation of Operation Bridger, a national operation that provides security advice to all members of parliament and their constituency teams upon request. In addition, security arrangements have been kept under constant review by the Parliamentary Authorities and the Metropolitan Police Service's (MPS) Parliamentary Liaison and Investigation Team (PLaIT). Local forces engage with their MPs, and other political figures, to meet their security needs.
A spokesperson for the National Police Chiefs' Council (NPCC) said: "Every MP will be contacted individually by Op Bridger representatives in their local force to discuss their security arrangements, and to ensure they are aware of all advice pertaining to their personal safety and security. They will also speak to MPs about security arrangements for any events they are planning to attend in the coming days, so the appropriate advice can be provided.
"We encourage MPs to immediately report any security concerns to their local police force in order to keep themselves, their staff and members of the public attending surgeries safe. Funding is available through the Independent Parliamentary Standards Authority for security needs based on threat assessments made by police."
All Northern Ireland MPs and MLAs are also being contacted to check on their personal security. The Police Service of Northern Ireland (PSNI) said it is also urging politicians in the province to "immediately report" any safety worries so they can keep themselves and their constituency meetings safe.
Home Secretary Priti Patel is said to be considering a "whole spectrum" of measure to address safety concerns, including providing MPs with police protection while they carry out their constituency duties.
It came as Labour Shadow Foreign Secretary Lisa Nandy admitted she did not feel safe when going about her Wigan constituency and said she was not sure that the situation was "recoverable" for public servants, following the killing of two serving MPs in the past five years.
There have also been other attacks. In 2010, another Labour MP, Stephen Timms, was stabbed twice at a constituency surgery by a student radicalised by online videos. In 2000, an assistant to the Liberal Democrat MP Nigel Jones was stabbed to death as he tried to protect Mr Jones from an attacker who stormed his constituency office armed with a sword.
A survey conducted by the BBC in 2019 found that 80 per cent of MPs who responded said they or their staff had faced abuse in the past year and 60 per cent said they had been in contact with the police about threats received in the previous 12 months.
However, House of Commons Speaker Lindsay Hoyle has said the UK must avoid a "knee-jerk reaction" to the problem of keeping MPs safe in the wake of the murder.
"What we need to do is not have a knee-jerk reaction. Let us reflect on what actually happened here, what can we learn from this, what can we put in place to make it safer", he told ITV's Good Morning Britain.
He added that he does not want to end up in a situation where MPs have the level of security that surrounds American politicians, such as Democrat Nancy Pelosi. "Do I want to be like Speaker Pelosi, who can't go anywhere without armed police? Is that a life I want? No."
A 25-year-old man arrested on suspicion of the murder of Sir David remains in custody. A knife used in the attack was recovered at the scene. The incident has been formally declared as terrorism by Senior National Coordinator for Counter Terrorism Policing, Deputy Assistant Commissioner Dean Haydon. The MPS's Counter Terrorism Command is leading the investigation. Late on October 15, whilst in police custody, the man was subsequently further detained under section 41 of the Terrorism Act 2000 and he is now being held at a London police station. On Saturday, October 16, detectives were granted a warrant of further detention at Westminster Magistrates' Court, allowing them to keep the man in custody until Friday, October 22, when the warrant expires.