MP calls for end of 'cover-up culture'
Cleveland Police has been operating under a "cover-up" culture which needs to be brought to an end, the Policing Minister has been told.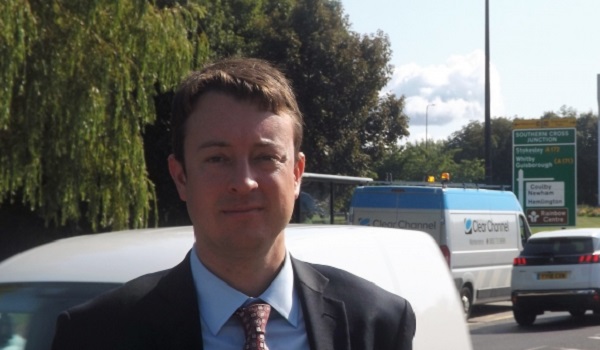 Kit Malthouse met for talks with Middlesbrough South and East Cleveland MP Simon Clarke following the release of last month's report into an inspection of the force's performance by HM Inspectorate of Constabulary, Fire and Rescue Services (HMICFRS). The inspection found Cleveland Police to be failing in every area – the first time a force has received such a damning assessment from the inspectorate.
The force is now in the equivalent of special measures.
After his meeting with Mr Malthouse, Mr Clarke told The Northern Echo: "We both agreed that we have been impressed by new Chief Constable Richard Lewis, but Kit is under no illusions about how serious the issues are.
"The inspectors' report has done genuine good because it has once and for all ended any sense in Whitehall that the situation on Teesside is in any way normal or acceptable, and I emphasised that we are all sick and tired of our force being in this position.
"People wouldn't put up with it in London and we shouldn't have to put up with it here. I said I welcomed the announcement that Barry Coppinger is standing down in May as things were never going to improve on his watch, or while Labour MPs were trying to protect him.
"This autumn must be a turning point and Kit is meeting the force and the inspectors on a regular basis to personally monitor improvement.
"He also agreed he will come to Teesside in the near future to hear about the issues on the ground. The situation is immensely concerning but I'm determined we will now end the cover-up culture of pretending things are ok when they aren't."
Cleveland Police saw a 17.6 per cent increase in crime in the year to March, the third highest crime rate per population of all police forces in England and Wales. The force also dealt with 13 murders last year, up from an average of one to three.
Mr Lewis became Cleveland Police's fifth chief constable in just six years when he took over in April, shortly before the HMICFRS inspection took place, and has vowed to turn the force around. In June he penned an open letter to residents admitting: "Our performance is not good enough and this means we're letting people down, putting people at risk and failing those who need our help the most."
Cleveland Police has been beset by a series of scandals, including former chief constable Sean Price being sacked for gross misconduct in 2012 and the previous chief constable, Mike Veale, leaving office after just ten months.
A number of senior officers are under investigation in connection with the unlawful monitoring of journalists' phones and there are long-standing claims of racism within the ranks.