Mourners line streets for funeral of off-duty officer killed in Manchester terror attack
Family, friends and the world of policing paid a fitting final tribute at the funeral of a "big-hearted" officer murdered in the Manchester Arena terror attack.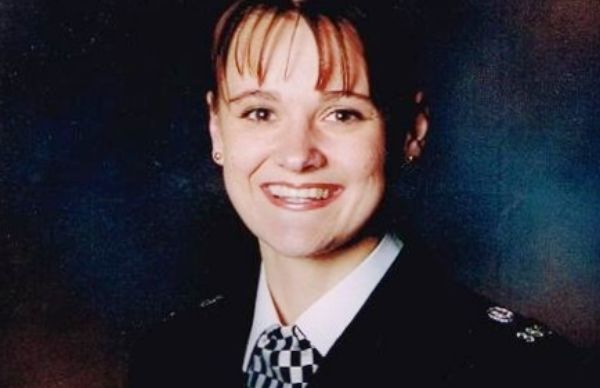 Family, friends and the world of policing paid a fitting final tribute at the funeral of a "big-hearted" officer murdered in the Manchester Arena terror attack. Off-duty Detective Constable Elaine McIver was one of 22 people killed by suicide bomber Salman Abedi at an Ariana Grande concert in May. Hundreds of mourners lined the streets outside Chester Cathedral as the Cheshire Constabulary officer`s coffin arrived in a horse-drawn hearse flanked by two police horses. The cortège was met by uniformed pall bearers and a uniformed guard of honour. As the pall bearers carried her inside the religious building, the crowds who had gathered to pay their respects spontaneously burst into applause. Chief Constable Simon Byrne, Cheshire police and crime commissioner David Keane, Chester and Ellesmere Port MPs Chris Matheson and Justin Madders were among the mourners at the service, as well as Lord Mayor of Chester Razia Daniels and leader of Cheshire West and Chester Council Samantha Dixon. Several major roads were closed in the city centre on Friday (July 14) to allow for the procession, which entered the church to the music of Land of Hope and Glory. Dean of Chester Gordon McPhate gave the words of welcome to the congregation. There was also a reading of The Peace Poem by John Denver. Det Con McIver, 43, who grew up in Ellesmere Port, and her partner Paul Price had been waiting in the arena foyer to collect Paul's 13-year-old daughter and her friend from the concert when she was killed by the blast. Mr Price was also seriously injured in the attack on the evening of Monday, May 22. In a statement issued at the time, Elaine`s heart-broken family said her partner was the "love of her life", and the couple had been excitedly planning their future, including buying a house together. Her relatives were "devastated" to hear of her partner Paul`s injuries and are supporting him through this "difficult time". The family statement for Elaine continued: "We all have so many wonderful memories and funny stories that we have been sharing since the tragic events. She would have wanted us all to continue to laugh, despite the tears in our eyes and pain in our hearts." "Elaine was not afraid to share her thoughts and strong opinions and would often be the one to verbalise what others were feeling and thinking but were too reticent to say. "Those who know her will testify to this but know that this was part of her lovable character and was never offensive. The most indisputable fact about her though was that she cared and she loved. She had a huge heart, was thoughtful beyond belief and would do anything for anyone." Detective Inspector Karen Jaundrill also gave a tribute during the ceremony. There was a homily from the Rev Tony Hunt and the prayers of commendation were led by Rev Malcolm Cowan, both are police chaplains. Frodsham friend and neighbour Raynor Clement said of Det Con McIver: "She was a nice person, a lovely person and a happy person and people felt safe with her on our cul de sac because she was a policewoman." She was working for the North West regional organised crime unit (TITAN) at the time of her death, having served 20 years as an officer. She started as a special constable and became a regular officer in September 1998. She had worked in Ellesmere Port, Warrington and for the Economic Crime Unit at Winsford headquarters before moving to TITAN in 2013. Mr Byrne said: "Friends who knew her well have described her as big-hearted, bubbly and a positive person." Home Secretary Amber Rudd said shortly after the incident that she was "profoundly saddened" at the news of the officer`s death. She said: "Elaine was off-duty at the time of this brutal, cowardly attack, going about her normal daily life. "My thoughts and prayers go out to her family and to everyone who has been affected by this horrendous act." Donations were taken at the funeral in aid of Cancer Research UK.