Mounted police get a trial run after 70 years absence
Police horses are back on the streets of a county town for the first time since World War II as a rural force bids to overcome a budgetary hurdle running into millions.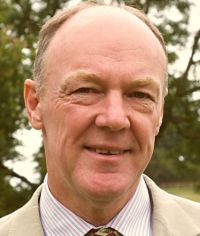 Police horses are back on the streets of a county town for the first time since World War II as a rural force bids to overcome a budgetary hurdle running into millions.
Gloucestershire Constabulary — forced to reduce its £130 million policing bill by a sixth between 2011 and 2015 — is celebrating the launch of a year-long "value-for-money" trial to reintroduce mounted officers.
Despite the reported bill of £195,000 for the new four-horse unit, Gloucestershire police and
crime commissioner (PCC) Martin Surl is confident the initiative is a winner.
Positive public reaction to a similar project has led him to believe a mounted unit could provide a vital service in reducing crime and raising the force's profile.
"Research shows people love to meet the horses and it means officers are making more contact with the public on a daily basis," said Mr Surl.
"This is a cost-effective way to see how well this works and ultimately best serve the people of Gloucestershire."
Veterans Boris and General have been recruited from the Metropolitan Police Service (MPS) to help spearhead the trial. Two more horses are being sought to work alongside them.
As well as the loan from the MPS, Avon and Somerset Constabulary has given a horse carrier for the duration of the trial. The force will then have to choose whether to pay for its own equipment.
Greater Manchester Police`s equine manager Mima Manning has been seconded to the force for six months to start up the team. She will train new horses and their riders.
A decision will have to be made in the next 12 months as to whether the `experiment` should be made permanent, said Mr Surl.
The PCC, who is a former police superintendent, is no doubt as to the potential of the test. "The horses will be great value for money. I would have been delighted to have these on the street when I was an officer," he added.
And Mr Surl said the initiative promises to be cost effective: "If we go ahead we have plans to substantially reduce the costs."
Based at Highnam Court, the horses will cover the whole of Gloucestershire including urban areas, crime hotspots and the county`s nightlife.
They will be tasked with quelling public unrest, combating anti-social behaviour and aiding officers on the ground.
But they will also be used to engage with the community and raise the force`s visibility.
The first assigned rider is Police Constable Paul Wilkins, 33, who told the Gloucestershire Echo: "It`s going to be part of Gloucestershire`s history and I get to be a part of that," he said.
"I`m really eager to get out in Gloucester and I`m looking forward to showing what they can do."
He is expected to be fully trained by July.
Traditionally the role of mounted police in the UK was thought to revolve around public-order policing.
But deployment data shows that units spend two thirds of their time on local area patrols, and only between 10 and 20 per cent in public order work, with the remainder on ceremonial duties.
And research in 2014 showed that mounted police generate far greater levels of casual engagement than foot officers.
In neighbourhood settings, mounted police patrols are associated with higher levels of visibility, trust and confidence in police, a project by the Association of Chief Police Officers' Mounted Working Group discovered.
The research, undertaken through the Centre for Criminology, University of Oxford, in p