Motorola acquisition will improve police response
Motorola Solutions has acquired the US-based data and image analytics company VaaS International Holdings (VaaS) in a $445 million deal that promises to "shorten response times and improve the speed and accuracy of investigations".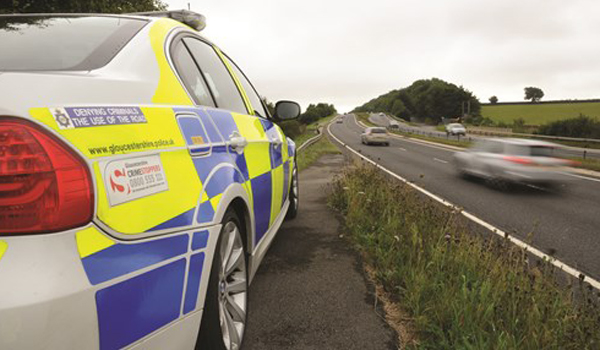 VaaS, a 'video analysis as a service' company, is a global provider of data and image analytics for vehicle location. 
The company's image capture and analysis platform, which includes fixed and mobile numberplate reader cameras driven by machine learning and artificial intelligence (AI), provides vehicle location data to public safety and commercial customers. 
Its subsidiaries include Vigilant Solutions for law enforcement users and Digital Recognition Network (DRN) for commercial customers. 
Greg Brown, chairman and chief executive officer of mission-critical communications specialist Motorola Solutions, said automated numberplate recognition "is an increasingly powerful tool for law enforcement".  
"With this acquisition, VaaS will expand our command centre software portfolio with the largest shareable database of vehicle location information that can help shorten response times and improve the speed and accuracy of investigations." 
VaaS' platform enables controllable, audited data sharing across multiple law enforcement agencies. 
The company says vehicle location information can help accelerate time to resolution and improve outcomes for public safety agencies, particularly when combined with police records. 
For example, law enforcement has used VaaS' solutions to quickly apprehend dangerous suspects and find missing persons. 
Shawn Smith, co-founder of VaaS and president of Vigilant Solutions, said the acquisition enables it to "expand its footprint globally, while at the same time supporting a company with "a commitment to innovation and growth, guided by a common purpose that aligns with our mission and culture". 
Todd Hodnett, co-founder of VaaS and president of DRN, added: "Our extensive licence plate data and AI technology have opened new commercial applications of our products. 
"We believe commercialisation of these new applications can be accelerated under the Motorola Solutions brand and reach." 
VaaS' fixed and mobile numberplate reader cameras can capture and analyse data, which differs greatly by country, even when vehicles are moving at high speeds or in low-visibility weather conditions.