Mother guilty in first successful prosecution of FGM in the UK
The mother of a three-year-old girl has become the first person to be found guilty of female genital mutilation (FGM) in the UK.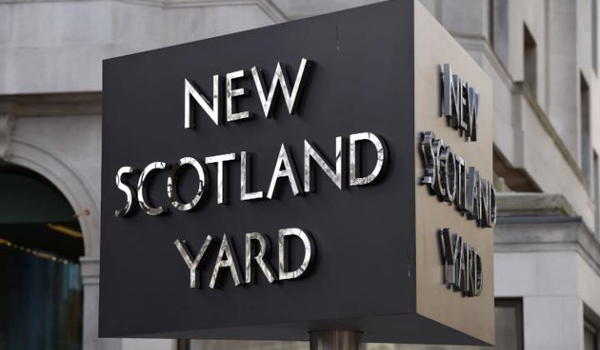 The Ugandan woman from east London, who cannot be named for legal reasons, was convicted at the Old Bailey of FGM and failing to protect a girl from risk of genital mutilation.  
The woman, who has an interest in witchcraft, had attempted to cast spells and curses against the police officers and others leading the investigation in an attempt to prevent them from working on the case.  
During a search of the woman's home in November 2017, two cow tongues bound in wire with nails and a small blunt knife also embedded in them were found in her freezer. Forty limes were found and other fruit which when opened contained pieces of paper with names on them. The names included both police officers involved in the case, the social worker, the woman's own son and the then Director of Public Prosecutions. 
The spells told the people to "shut up" and "freeze their mouths". The woman also sent a series of WhatsApp messages after the FGM during which she discussed casting spells to "silence the police and the doctors".  
The investigation began when the child, now aged five, had been subjected to FGM at her mother's home. The child was taken to Whipps Cross Hospital in Leytonstone, where she lost a significant amount of blood as a result of the injuries they had inflicted on her. During an operation, a consultant surgeon found three separate sites of injury and no bruising or swelling of her genitals or thighs, leading to the opinion that she had been cut with a scalpel. 
When confronted, the woman told police that the girl "fell on metal" and "ripped her private parts" after she had climbed to get a biscuit. However, the child later told a foster carer that a woman had cut her as she was held down. 
The woman's partner who stood trial alongside her was cleared of all charges. The case was only the third FGM prosecution brought to court in the UK. Both previous trials ended in acquittals. 
The National Police Chiefs' Council (NPCC) lead for FGM, Commander Ivan Balhatchet, said: "Female genital mutilation is a severe form of abuse inflicted by the people children should be able to trust the most. It has a devastating impact on women and girls and has no place in a civilised society. 
"We have always been clear that prosecutions alone will not stop this abuse, however this guilty verdict sends a strong message that police will make every effort possible to pursue those committing this heinous crime. 
"This is the first successful prosecution for FGM in the UK and it reinforces our commitment to work with health, education, social care, affected communities and others to do more. I ask anyone with concerns or information to share it with us. We will treat each individual case sensitively and confidentially."
The Mayor of London, Sadiq Khan, said: "Female Genital Mutilation is a devastating crime which affects thousands of young girls across the country. Today's landmark conviction sends a clear message to those who practice this barbaric act that it will no longer go unpunished. 
"Every woman and girl should be safe and feel safe wherever they are in London, and we will continue our fight to end Female Genital Mutilation with every power we have."