Most successful year ever for NCA – but organised crime remains 'complex and growing threat'
The National Crime Agency (NCA) has recorded its most successful year to date with an almost 40 per cent increase in 'disruptions' despite the Covid-19 pandemic offering criminals "new avenues to exploit".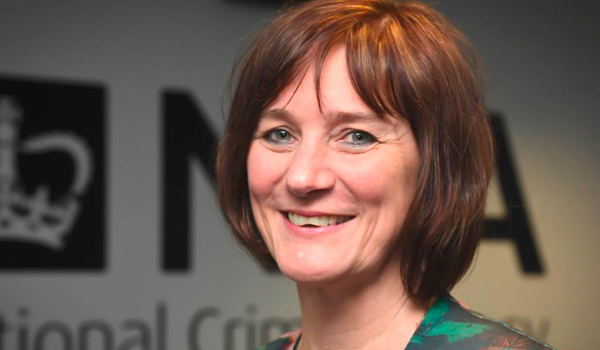 However, NCA Director General Dame Lynne Owens warned that the threat from serious and organised crime (SOC) continues to grow "ever more complex and challenging to disrupt".
"Operationally, 2020/21 was the most successful year for the NCA to date, with an almost 40 per cent increase in disruptions on the previous financial year," said Dame Lynne. "These disruptions were all instances in which our actions reduced the threat, risk or harm posed by an individual or organised crime group; successes that took place before a backdrop of complexity driven by the growing adaptability of criminals, their increasing exploitation of technology, and the challenges of operating throughout the Covid-19 pandemic.
"The pandemic has offered criminals new avenues to exploit: in the past year we have responded to threats against the National Health Service and the UK's vaccine programme; disrupted attempts to abuse government stimulus schemes; and targeted those seeking to undermine our borders.
"But overcoming these threats has also offered us opportunities to adapt, develop and improve."
In her foreword to the NCA's Annual Report and Accounts 2020/21 published on Tuesday (July 20), Dame Lynne highlighted how the agency had "accelerated a number of technology enhancements", recruited record numbers of people, and adapted to the EU exit with "both an innovative and determined attitude" to target and disrupt criminals worldwide.
Notable operational successes in the past year included Operation Heruli, an investigation into an online predator who targeted more than 5,000 boys worldwide, blackmailing victims into abusing younger siblings and friends. Jailed for 28 years, he was one of the "most prolific child sexual abuse offenders" the NCA has ever investigated.
Another example is Operation Venetic, which has resulted in the arrests of more than 1,550 people across the UK to date, following international partners' extraction of data from the encrypted communications platform EncroChat. The operation was a nationwide effort led by the NCA, involving the full range of partners before, during and after arrest.
The NCA said the operation increased law enforcement's understanding of the strong links between the illicit drug trade, firearms and serious violence. It also highlighted the extent to which the pervasive use of encrypted criminal communications hides the nature of SOC impacting the UK.
NCA activity has led to the seizure of 450 firearms in the UK and abroad, the arrest of 154 of the "most abhorrent" child sex offenders, and the safeguarding of more than 1,600 children and more than 700 potential victims of human trafficking.
In addition, 149 tonnes of illicit drugs have been seized and more than £150 million of criminal assets frozen or seized.
Dame Lynne said: "Despite these successes, we recognise that the SOC threat grows ever more complex and challenging to disrupt.
"We will continue to build capability across the SOC system; enhance our prioritisation methods to direct the most effective response against those who pose the highest harm; and ensure future funding models enable us to get ahead of the pace of change among criminal groups.
"This annual report shows that, though we still have more to do, we have never before had such a strong operational baseline on which to build."
Home Secretary Priti Patel said the NCA has "adapted commendably to a background of a shift in the operational landscape with EU exit and the severe challenges posed by Covid".
In her foreword to the annual report she said: "This has been the NCA's most successful year ever. I am profoundly grateful for their unrelenting and frequently dangerous work.
"It has responded to wide-ranging threats, such as by providing leadership to combat Covid-related fraud through its National Economic Crime Centre.
"The agency has also successfully delivered and continued its investigation into historic child sexual abuse through Operation Stovewood."
Ms Patel said the NCA remains "at the forefront of national efforts to tackle serious and organised crime".
However, she said the UK response to SOC needs to keep pace with technological developments, especially online.
"That is why this government is committed to strengthening the NCA and build on its reputation as a world-leading law enforcement agency," said Ms Patel. "I will ensure that the agency has all the tools it needs."
She added: "Tackling the threat from organised crime remains a massive challenge. However, the leadership, talent, and commitment which I see every day from the NCA and its officers fills me with confidence."