Most prolific rapist 'in the world' jailed after unprecedented police investigation
The officer in charge of the case against the most prolific rapist ever tried in a British court has compared the mammoth task of attempting to identify nearly 200 victims to "piecing a jigsaw together without the picture".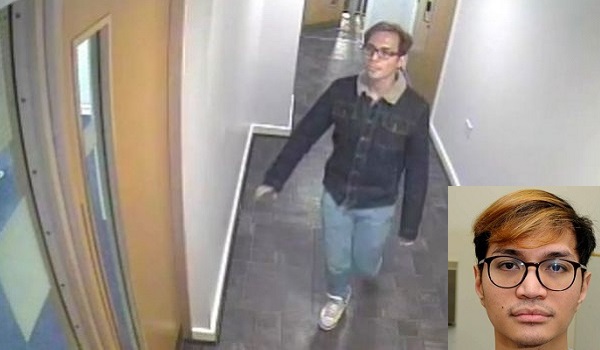 Reynhard Sinaga, 36, was jailed for life today (January 6) after being convicted of 159 counts of drugging and assaulting 48 men, but may have attacked more than 190 victims in total, many of whom are yet to be identified.
Sinaga was sentenced at Manchester Crown Court following the conclusion of the last of four separate trials. Reporting restrictions imposed on the proceedings meant that details of the case can only now be published.
During the course of each trial, the court heard how Sinaga would target men who were alone and potentially vulnerable before approaching them in the street.
Sinaga would then strike up a conversation with his intended victim, before convincing them to come back to his home. Once inside he would offer them a drink which, unbeknown to the men, would contain a substance – believed to be GHB – that would render them unconscious.
Sinaga would then film himself raping and sexually assaulting the men.
The Indonesian national, from Manchester, was found guilty of 136 counts of rape, eight counts of attempted rape, 14 counts of sexual assault and one count of assault by penetration. According to Ian Rushton of the Crown Prosecution Service, Sinaga is probably the most prolific known rapist "anywhere in the world".
Greater Manchester Police (GMP) Assistant Chief Constable Mabs Hussain said it was "an absolutely unprecedented case" and that the task of tracking down the victims captured on hundreds of videos by Sinaga had been like "piecing a jigsaw together without the picture".
Sinaga's offending only came to light in June 2017, when one of his victims woke up during the attack and fought him off. Sinaga was arrested and the true scale of his offending became apparent.
Ultimately, the investigation team found evidence linking him to attacks on more than 190 individuals making this the largest rape investigation in British criminal history.
Mr Hussain said: "Not much was known about Reynhard Sinaga prior to his final victim telling police of his ordeal and he had never previously come to the attention of GMP with regards to any criminal incidents.
"To the rest of the world he came across as an engaged member of society who was studying for a PHD qualification and had a small circle of law-abiding friends that he would socialise with. However, beneath that façade was a serial sex offender, who we now believe to be Britain's most prolific rapist. The fact that he was able to cover-up his true nature for so long just serves as further evidence of his calculating criminal nature."
Two phones seized from Singa were found to contain around 800 videos of him raping or sexually assaulting the unconscious men. The victims, usually snoring loudly, were often repeatedly raped over the course of several hours.
Sinaga also collected what detectives have described as "trophies", which included phones, watches, ID cards from their wallets, images that Sinaga had downloaded from their social media profiles, and searches about them he conducted online.
Police found more than 100 of the men from clues in Sinaga's flat. When they lacked identifying information, investigators tried facial recognition technology, approached local universities, and asked other police forces around the UK if they knew any of the men. Although most victims have been identified, the identities of 70 men have yet to be established.
Many of the victims were unaware of what had happened to them until they received a visit from the police, having been identified from the videos.
Mr Hussain continued: "I can only imagine how devastating this news must have been for them but the bravery that these men have shown in engaging with officers and support workers in an effort to come to terms with what happened is nothing short of incredible.
"Many of these men have stood up in court and provided evidence, which detailed the significant impact these offences have had on their lives. We appreciate this can be a daunting experience and it truly does take a lot of courage to stand up in court and tell your story.
"Even with the video evidence, this was not a straightforward case and it required round the clock work, including consulting with subject matter experts, carrying out detailed research, arranging pre-trial court visits for witnesses and other vital tasks.
"Many of the team also had to sit and watch the horrifying videos that Sinaga created, which has undoubtedly had a personal impact on them. Without their work, there would be more victims out there who were unaware of exactly what had happened to them and without any specialist support being provided," Mr Hussain said.
"I hope the work of the investigation team sends out a clear message that Greater Manchester Police is prepared to invest time and resources into bringing those who carry out sex offences to justice as well as work alongside partner agencies to provide victims with any support they need."
Following Sinaga's conviction, the Home Secretary Priti Patel has asked the independent Advisory Council on the Misuse of Drugs to expedite a review into the Class C drug GHB, saying she was "deeply concerned" about its use in such crimes.