Most common crime 'overlooked' by police and government
Online fraud is not being treated as a priority by policing despite making up 16 per cent of all crime, the National Audit Office (NAO) has found.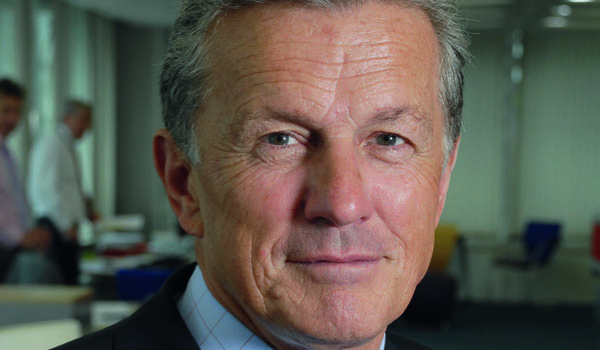 Online fraud is not being treated as a priority by policing despite making up 16 per cent of all crime, the National Audit Office (NAO) has found. Around 1.9 million cyber fraud cases were recorded last year and the crime type is "growing rapidly", according to a NAO report. However, just one in 150 officers specialised in tackling economic crime in 2016 – while one in six were committed to neighbourhood policing. According to NAO comptroller and auditor general Sir Amyas Morse, the launch of the Joint Fraud Taskforce in 2016 was a positive step, but there "is still much work to be done". He said: "For too long, as a low value but high volume crime, online fraud has been overlooked by government, law enforcement and industry. "It is now the most commonly experienced crime in England and Wales and demands an urgent response. "At this stage it is hard to judge that the response to online fraud is proportionate, efficient or effective." The true cost of cyber fraud is unknown but the NAO estimates it may have cost the private sector £144 billion in 2016. 'Card not present' fraud – where stolen card details are used over the internet – more than doubled between 2011 and 2016, when 1.4 million incidents were recorded. The volume of this crime type could reach 2.9 million by 2021 if current trends continue. However, the NAO found many forces "remain more focused on traditional crimes", as online fraud only featured in 27 police and crime commissioners' strategic plans. The approach to reporting and recording fraud differs between forces, and some provide poor advice and support to victims, the report said. Some examples of good practice were identified; Sussex Police was praised for its 'Operation Signature' campaign to identify vulnerable people and educate the banking sector. The Joint Fraud Taskforce was also highlighted as making a positive difference, but was criticised for being too focused on banking and for not collecting data for its own performance management. Where this data exists, it is not routinely shared with industry and law enforcement. The report also found no clear mechanism is in place for sharing best practice between forces and other stakeholders. In response, the NAO has recommended the Home Office work with City of London Police and banks to develop better data collection and reporting systems. It also called for more government collaboration with policing leadership to identify and share good practice models, and asked the Home Office to commission a report into the response to fraud from Her Majesty's Inspectorate of Constabulary. A Home Office spokesperson said the Government is committed to tackling online fraud but acknowledged that more work needs to be done.