More victims will suffer and die if strangulation offence delayed, peers warn
Action to stop domestic abuse victims being strangled or suffocated in attacks by their violent partners is needed urgently to protect women, the Government has been told.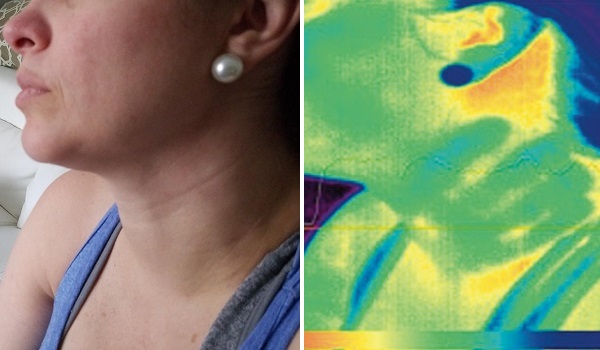 Campaigners wanting to make such non-fatal assaults a standalone offence carrying a jail term of up to seven years have warned against any delay.
It came after the Government signalled it would back the move but in future legislation.
However, peers led by former victims' commissioner Baroness Newlove, argued it should be included in the Domestic Abuse Bill, currently going through Parliament, which would see it reach the statute book much sooner.
The Lords heard perpetrators used non-fatal strangulation as a weapon to exert power and instil fear while evading detection as it often left no physical marks on the victim.
Lady Newlove said: "This new offence should be in the Domestic Abuse Bill because it is concentrated in domestic abuse cases. It's important that this offence is regarded by the police and prosecutors as part and parcel of the criminal justice response to domestic abuse.
"Having it in this Bill will enhance the understanding that this type of offending is very much about domestic abuse. It is an offence that is used to frighten and have control over a person."
"Our existing laws on assault are a very poor fit as they focus on visible injuries. But here there is a high level of violence, but little or no visible injury. Improving protection is so urgent and we must not delay."
Labour peer Baroness Wilcox of Newport said: "This is our opportunity to help those women who have suffered this dreadful form of abuse and forced control at the hands of their perpetrator.
"The importance of this Bill and these measures have only grown during the coronavirus crisis as perpetrators have exploited lockdown to intensify their control and abuse. Non-fatal strangulation or suffocation must finally become a standalone offence for perpetrators of this most repugnant of crimes."
Independent crossbencher Baroness Meacher added: "Women who are victims of non-fatal strangulation are seven times more likely to be killed subsequently. If there's anything we really ought to do it is surely to prevent murder. This is a particularly horrible way to be assaulted. The idea it is not dealt with effectively and people are not punished for doing it is just completely unacceptable."
Tory former Downing Street press secretary Baroness Bertin, who revealed her own cousin was strangled to death, said: "Having this offence within this Bill sends a powerful message.
"This kind of offending is concentrated in domestic abuse cases above all others. As a society we have been blind to this crime for far too long. We are now finally shining a light on it and we need to protect those women as soon as we are able."
Conservative peer Baroness Redfern said: "Non-fatal strangulation is used as a weapon to exert power and control and instil fear within an abusive relationship. Most victims experience a real fear that they will die. Many, many victims go on to suffer long-term mental health issues. We cannot and we must not pass over this opportunity to introduce this amendment to address the offence of non-fatal strangulation or suffocation and do all we can to protect victims."
Labour peer Baroness Crawley said: "Ultimately, non-fatal strangulation is a highly effective tool of power and control, used to engender fear and terror in families.
"It's no doubt being used today with enthusiasm by perpetrators behind the closed doors of another Covid lockdown. There is really no time to delay in coming to the aid of such vulnerable victims and survivors."
Tory peer Baroness Finn, a former special adviser in David Cameron's government, said: "Non-fatal strangulation is about fear, control and a toxic mix of physical and psychological abuse.
"It is often done with the express intent and insidious subtlety of evading detection. If we miss this opportunity to introduce this offence many women will die, others will suffer unnecessarily and we will be behind most of the English-speaking world on domestic abuse protection."
Responding for the Government, Tory justice minister Lord Wolfson of Tredegar said: "The Government entirely sympathises with and fully understands the strength of feeling on this matter.
"We unequivocally support the intention behind these amendments and we have given a firm commitment to legislate for a new offence of non-fatal strangulation."
He told peers: "It will be important, however, to ensure that any new offence is proportionate, allows for more prosecutions to be brought and for convictions to be secured. There are a number of legal and technical issues to be addressed for this to be achieved. We intend to introduce a new offence at the earliest opportunity."
See also: Subtle Signs.