More than half of motorists failed tests during drug-driving crackdown
More than half of motorists screened during a summer crackdown on drug-driving in England and Wales failed roadside tests, according to new figures released by the Department for Transport.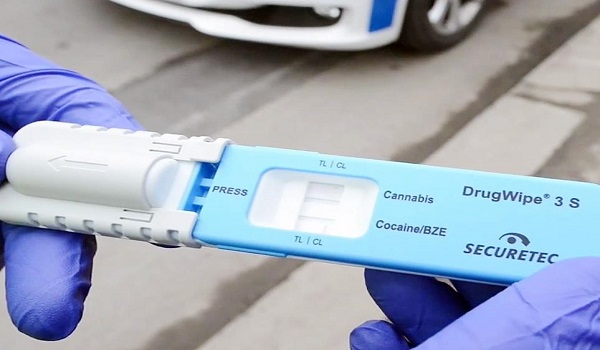 Of the 1,962 motorists tested, 57 per cent were found to be driving under the influence of banned substances.  
And the proportion of drug-drivers testing positive was significantly higher than the number of suspected drink-drivers that returned positive tests.  
During the operation, 36,675 breath tests for alcohol were carried out, with 3,667 – about one in ten drivers – being either positive, refused or failed by the driver. 
National Police Chief's Council (NPCC) figures show that in 2017, 1,084 of a total of 2,022 tests for drug-driving were positive, while in 2016, 1,028 of 2,588 tests were positive.  
Data from 38 police forces in England and Wales that took part in this year's crackdown, which ran from June 14 to July 15, suggest that the number of drug-drivers has reached an all-time high, with an average of 37 being stopped each day.  
A spokesman for the road safety charity Brake said: "These shocking figures highlight the prevalence of drug-driving on our roads and must act as a wake-up call." 
West Mercia Chief Constable Anthony Bangham, the NPCC lead for roads policing, said: "Far too many people still attempt to drive after taking drugs and we are better prepared to catch them than ever before." 
The law was changed in March 2015 to make drug-driving a specific offence. It means officers no longer need to prove that motorists who have taken drugs are impaired to drive but instead demonstrate that drivers had a certain level of one of 17 types of substances in their blood. 
Officers can now use so-called drugalysers to check for cocaine and cannabis by swabbing a suspect's mouth at the roadside, while a blood test at a police station is used to check for ecstasy and heroin.  
The figures have emerged as forces prepare to launch their annual drink and drug-driving campaigns that will run throughout the festive season. In addition to an increase in the number of high-visibility and covert patrols, many forces are encouraging members of the public to provide information about potential offenders. 
Last winter, for example, Avon and Somerset Constabulary received more than 340 reports from members of the public about potentially intoxicated drivers. Officers were able to respond to three-quarters of these calls and all other information received was fed into future investigations and intelligence for ongoing road safety management.