More than half of Britons want to see police funding increased
Almost one third of Britons do not believe the police are able to protect them from crime with more than half believing the level of funding should be increased, according to new polling conduct by consultants Redfield & Wilton Strategies.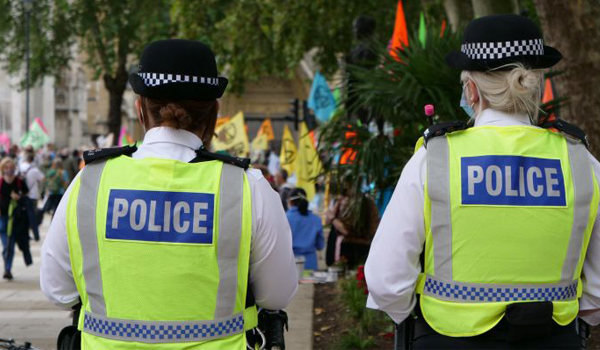 Last week, the Government set out its Beating Crime Plan, which aims to 'reduce crime, protect victims and make the country safer' as an element of the Prime Minister's levelling up agenda. As a part of this plan, the Prime Minister has pledged to increase the police's stop-and-search powers and tackle anti-social behaviour, among other things.
The Redfield & Wilton survey looked at Britons' views of and direct experiences with the police in the UK, as well as at the public's attitudes towards police funding and its assessment of the impact the Government's reforms may have.
Asked about their level of confidence in the ability of the police to protect them from crime, 31 per cent of respondents said they felt unconfident. A further 30 per cent said they were neither confident nor unconfident while 36 per cent of respondents reported feeling confident.
In addition, 46 per cent of respondents said that they are more concerned about a crime being committed against them in the UK now than they were five years ago. At the same time, a similar proportion (43 per cent) was neither more nor less concerned, but only seven per cent reported being less concerned about a crime being committed against them now than they were five years ago.
Increased feelings of insecurity compared to five years ago are believed to be a key factor in why more than half (58 per cent) of respondents believed that police funding should increase. An additional 22 per cent said police funding should stay the same, while 11 per cent were unsure.
In stark contrast to calls to "defund the police" seen in the United States last year, only eight per cent of respondents in Great Britain said police funding should decrease.
There were stark differences in views on funding between age groups. Support for increasing police funding was found to dramatically increase with age, from 29 per cent of 18-to-24-year-olds to 72 per cent of those aged 65 and above.
An inverse trend was visible in attitudes on decreasing police funding, with 23 per cent of 18-to-24-year-olds but only two per cent of respondents aged 65 and above favouring a decrease in funding. The results suggest that younger respondents may be less likely than older respondents to view an increase in police funding as a means to improve the quality of the police's work in the UK.
This assumption is further supported by the finding that only 13 per cent of 18-to-24-year-olds but as many as 42 per cent of those aged 65 and above think that providing police forces with more police officers is most likely to lead to a reduction in levels of serious crime in the UK.
The survey further found that 45 per cent of Britons have a favourable view of policing in their country, 34 said they had neither a positive nor a negative view and 19 per cent said they had a negative view of the police.
A statement issued by Redfield & Wilton to accompany the survey results said: "Overall, a plurality of Britons hold a positive view of the police in the UK. This view is shared by a plurality of those who say they or a family member have been a victim of crime over the past two years, despite the fact that a significant majority of this sub-sample describes their direct contact with the police in negative terms.
"In addition, our research reveals stark differences in views regarding police funding between age groups, with support for increased funding more than doubling between the youngest and eldest age groups. Moreover, despite criticism voiced by the Labour Party, we find that measures such as giving crime victims a named police officer they can contact about their case are likely to find favour with voters, particularly with those who have recently been a victim of crime themselves."