More than half of 12-year-olds have live-streamed on social media
A leading children's charity has called for technology companies to start acting immediately to protect children from posting on sites meant for adults and older children.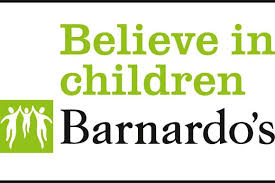 The announcement follows the publication of a survey conducted by YouGov for Barnado's that revealed that 57 per cent of 12-year-olds have live-steamed online, with almost a quarter (27 per cent) say they or a friend regret posting live content.
Websites such as Facebook, Snapchat and YouTube should be doing more to verify the age of users is above 13, the charity said.
The survey, which asked questions relating to online activity of 1,000 children aged between ten and 16, led to Barnado's to conclude that many children are putting themselves at risk.
Digital Secretary Matt Hancock has announced the Government will create internet safety laws within the next two years, with outlines published in a White Paper later this year. It hopes to ensure the UK is the 'safest place in the world to be online'.
However, Barnado's says that online companies need to act now to protect children from the dangers that come with using websites aimed for adults.
Between 2016 and 2017, Barnado's saw a 38 per cent increase in the number of children supported by child sexual exploitation services. Half of these have been groomed online, two-thirds of which have then been sexually abused offline.
39 per cent of 10 to 16-year-olds said they are, or would be, worried that strangers could contact them if they were posting live content.
An Ipsos MORI survey commissioned in 2015 said that almost half of children living at home say their parents or carers do not know everything they do online.
Furthermore, a third of the young people (33 per cent) questioned say they find it easier to show their real personality online than with people face-to-face.
Chief Constable Simon Bailey, the National Police Chiefs' Council Lead for Child Protection said: "Police forces are doing more than ever to stop children from being groomed online, but we cannot arrest our way out of the problem. By the time abuse comes to our attention damage is already done.
"Parents need to talk to their children about how to stay safe online and make sure that they have the confidence to speak up if they are approached by a stranger.
"The internet companies need to make sure that they have the necessary measures in place to prevent abuse happening on their platforms. More has to be done to protect children from the terrible harm we are now seeing all too frequently."