More than £9 million for police to repay terror costs
Greater Manchester Police (GMP) will be repaid in full for responding to last year's Arena bombing.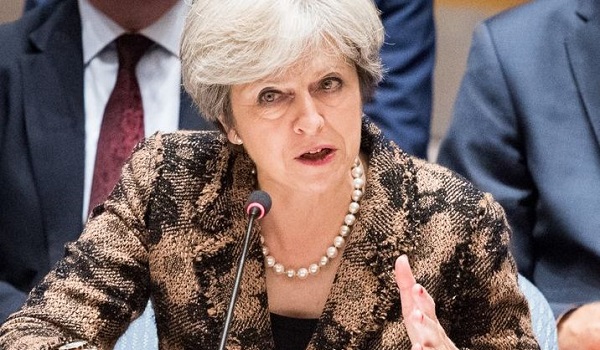 Greater Manchester Police (GMP) will be repaid in full for responding to last year's Arena bombing. Officers from across the UK were brought in to support GMP in the aftermath of the concert attack in May that killed 23 and left more than 500 injured. On Wednesday (January 24), the Government announced that £9 million will be allocated to the force as part of an overall £24 million investment. Another £4.1 million will be given to cover NHS and ambulance service costs, alongside more than £2 million for mental health support. Prime Minister Theresa May said: "We were immediately clear following the attack, just as we are now, that the government will do everything it can to respond to the needs of victims of terror. "That is why we have ensured that resources will be available to support victims as they continue to rebuild their lives, and to meet the costs placed on Manchester's emergency services, City Council and health and social care providers in dealing with this tragic and exceptional event." Last November the Government was criticised for committing to just £12 million of the full £28 million cost of dealing with the bombing's aftermath. Mayor Andy Burnham sent a letter to the Prime Minister breaking down the predicted expenses of responding to the blast, including £11 million spent on policing and the NHS and another £11 million for inquests. This totalled £9.8 million for policing, £2.6 million of mental health support, and almost £3.7 million in NHS and ambulance costs. Another £5 million was requested to cover inquests and £7 million to address the economic fallout of the attack for Manchester. The Government later pledged to pay the full essential costs. However, it has refused to cover the locally commissioned Lord Kerslake Review, transport costs and additional tourism promotion. Alongside the policing and healthcare costs, more than £1 million will be allocated to the We Love Manchester Emergency Fun, £451,000 will go towards social care, and £80,000 will go into a hardship fund for small businesses. The Government has also provided £250,000 for Marketing Manchester to promote the region as a safe place to visit. Responding to the announcement, Manchester City Council leader Sir Richard Leese said: "Manchester has been unstinting in its calls to the government to recognise its commitment. "While we welcome the fact that they have gone a large way towards addressing this, it is disappointing that they have not reimbursed the full costs incurred by the council as a result of this horrific event." Mr Burnham added: "We are grateful that the Prime Minister has taken a personal interest in ensuring the costs incurred in dealing with the horrific attack on the Arena last May are reimbursed. "We have a clear commitment to meet the majority of the costs and that is welcome. However, there remain important issues and Sir Richard Leese and I will seek to resolve them with the Government."