More than £630,000 lost to 'ghost broking' scams
Thousands of people may be unwittingly driving without insurance after falling victim to scammers, new figures have revealed.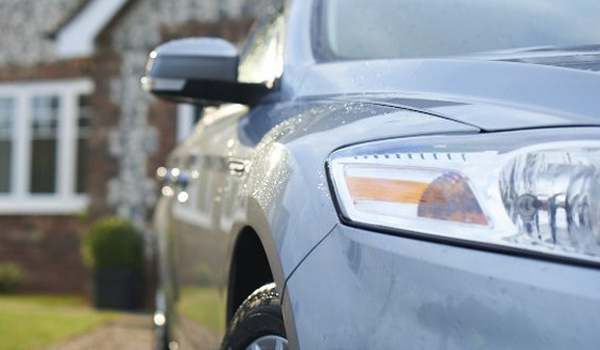 Thousands of people may be unwittingly driving without insurance after falling victim to scammers, new figures have revealed. Over 850 reports of 'ghost broking' – where fraudsters sell fake car insurance – were submitted to Action Fraud between 2014 and last October. Around £631,000 has been lost to this crime with victims paying out an average of £769 per incident. City of London Police has warned underreporting may mean the true scale of ghost broking is even higher, meaning thousands of people may have been fooled into buying fraudulent insurance packages. The force has now launched a national campaign to raise awareness of the threat and to encourage drivers to "steer clear of fraud". Detective Chief Inspector Andy Fyfe, head of City of London Police's insurance fraud enforcement department, said: "Ghost brokers trick unsuspecting victims with offers of heavily discounted car insurance, leaving them with a policy that isn't worth the paper it's written on and open to the severe harm that comes with driving without valid insurance. "Being able to drive is vital for a lot people, whether it be to get to work or pick up their children from school or nursery, so if they fall victim to a ghost broker it could not only impact on them financially but also seriously affect their day to day life and make things very difficult." Ghost brokers normally take one of three approaches to conning their victims: forging insurance documents; falsifying the driver's details to bring down the price; or cancelling a genuine policy to claim the refund and their victim's money. Police analysis shows men aged 20-29 are most likely to be targeted, and they will usually be contacted through social media or through adverts in print media. In 2016, 33-year-old Renan Gomes was sentenced to 16 months' imprisonment after he set up 133 false insurance policies and defrauded his victims out of £89,000. City of London Police is recommending drivers be wary of heavily discounted prices online or brokers who only make contact over phone or email. It also advised the public to check brokers' details with insurance companies, or on the British Insurance Brokers' Association website. Responding to the campaign, RAC Insurance managing director Mark Godfrey said: "This is a very disturbing crime which takes advantage of young male drivers who are naturally keen to take out cheaper car insurance as they are paying the highest premiums in the market due to the higher risk. "It is particularly worrying when you consider that many of the individuals taken in by 'ghost brokers' are those who can least afford the devastating financial and personal consequences of being involved in an accident without valid insurance." Ben Fletcher, director of the Insurance Fraud Bureau, said: "It is essential that we raise awareness about the issue of ghost broking to stop innocent victims being targeted and to educate those who may consider buying insurance from a disreputable source."