More than 2,500 'high harm' offenders arrested in 12 months
A year on from the launch of the Metropolitan Police Service's (MPS) Predatory Offender Units (POUs), officers have arrested more than 2,500 'high harm' offenders.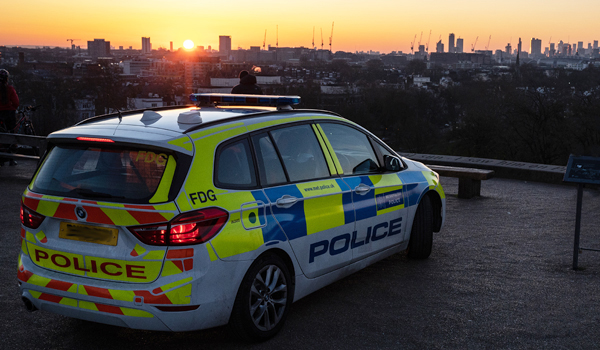 The POUs were set up on November 2 last year to target those posing "significant risk" to adults and children, including crimes such as domestic and child abuse, sexual exploitation and human trafficking.
Across London, all 12 Basic Command Units (BCUs) now house a POU team.
"They prevent and disrupt offending by developing intelligence and using a range of tactics to bring offenders to justice," said the MPS. "They also support local police teams in enforcing breaches of restrictions placed on offenders by the courts."
It said the units were launched to "identify and arrest the most serious offenders and reduce the risk of repeat offending".
Around 90 officers from across the MPS have averaged 50 arrests a week of high harm offenders in the past 12 months. These include 1,312 arrests for domestic abuse offences, 378 for sex offences and 115 for child abuse offences.
Additionally, officers have obtained 154 court orders and executed 175 search warrants.
POU teams assist officers from Public Protection units and CID by carrying out urgent arrest inquiries for high harm offenders. Out of the small number of cases kept by POUs they have secured more than 560 positive outcomes – this includes charges, cautions and formal warnings.
Detective Superintendent Matthew Pilch, MPS lead responsible officer for domestic abuse, said: "The POUs are just one of the ways in which we are investing to protect women and girls. They have seen great successes over the past 12 months.
"Our officers have shown dedication to targeting wanted high harm offenders by bringing them to justice as well as safeguarding vulnerable victims."
He added: "We are alive to the fact that we need to build public confidence, especially around the reporting of violence against women and girls. We need victims to come forward and be heard and supported so that police can remove violent offenders from our streets.
"We will continue to listen and support survivors and ensure that any crime will be investigated fully. It is our top priory to make sure people, especially women and girls feel safe on the streets and in their homes.
In one example of a POU success, an officer from Central North BCU arrested a suspect in relation to a series of indecent exposures committed while riding a moped. Three female victims were quickly identified and evidence was captured from them. The vehicle registration number for the moped was established and information suggested that he may have been a delivery rider. Inquiries were conducted with delivery companies, which identified the suspect and placed him in the vicinity at the time of the offences. The suspect was consequently arrested at his home address, where distinctive clothing and his phone were seized. The bike used in the offending was also seized. He was charged for exposure and voyeurism offences. He awaits sentencing.
In another example, officers from North East BCU POU were made aware of a stranger rape of vulnerable teenage girl in the Westfield area in September. CCTV still images were obtained of the suspect close to the scene at the time of the offence. The officers then identified the suspect via his Oyster card and traced him to North Greenwich station. The POU travelled to the station and positively identified the suspect, who was wearing the same clothing from the CCTV images. He was arrested and charged. It took only two days for the POU and Sapphire team to locate and arrest the suspect.
Sophie Linden, London's deputy mayor for crime and policing, said: "These are strong results from the Met's POUs' first year of operation. The Met is continuing to prioritise improving its response to domestic abuse and sexual violence, and I want to send a clear message to anyone feeling threatened or unsafe: please come forward and report it, you will be listened to and you can have the confidence that the crime will be investigated."
Det Supt Pilch added: "We will continue to listen and support survivors and ensure that any crime will be investigated fully. It is our top priory to make sure people, especially women and girls feel safe on the streets and in their homes.
"We want to reassure and encourage those survivors of domestic abuse, rape or serious sexual assaults, whether they are recent or historical, that you will be listened to and supported, with respect and dignity, and that any crime will be investigated fully."
A bespoke online reporting system was also launched for domestic abuse.
"To date we have received over 1,500 domestic abuse online reports since going live at the end of June," said the MPS.