More powers to tackle drone misuse
The Government has issued a consultation on new powers to enforce the safe use of drone flying.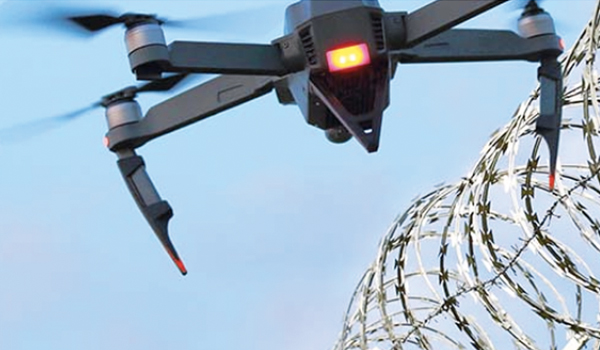 In an announcement on Thursday (July 26) the Home Office said the new measures "are intended to ensure drones are being used safely in a market set to grow rapidly over the next decade".
It hopes to introduce a minimum age for drone owners, extra stop and search powers and fixed penalty notices to those disregarding drone rules.
The consultation, Taking flight: the future of drones in the UK, explains that currently police lack powers in two areas:
enforcing the law that applies to the use of drones and investigating and prosecuting suspects;
and dealing with everyday situations, such as crime scenes or large event management where there may be a risk of terrorist attack, or where drones may be used by the media or bystanders in a manner which is not conducive to effective and safe management of the incident.
A register for drone users will allow police to ensure the remote pilot of the drone has met the required competency requirements, such as age.
If an offence is committed, such as flying in a congested area, police officers will also be able to investigate who was flying the drone when an offence was committed.
They will have access to the register to obtain names and addresses if they believe the owner of the drone has committed an offence.
The police do not currently have the power to search someone's car to find a drone and often no action can be taken. The Home Office is therefore seeking views on additional stop and search powers.
The Government proposes to allow drone users, such as drone operators and/or remote pilots, a seven-day grace period to produce required evidence at a police station.
Fixed Penalty Notices (FPNs) are also being considered as an alternative to prosecution with penalties ranging from £100 to £300.
The Government will use FPNs as a way to deal with less serious drone-related offences, as well as decreasing the pressure on Magistrates' Courts.
For more serious offences, updates to the Air Navigation Order (ANO) will also come into force on Monday (July 30) – implementing new flight and weight restrictions. They include a weight limit of 20kg on all drones, and a limit of 400 feet altitude on those that weigh more than 7kg.
Those breaching these restrictions may face penalties of up to £2,500 and a charge of recklessly or negligently acting in a manner likely to endanger an aircraft or any person in an aircraft, which can carry a penalty of up to five years imprisonment.
Baroness Sugg, Aviation Minister, said: "Drones present exciting benefits to our society and our economy, but with a small group of people choosing to use them for harm there are challenges we must overcome if we are to prevent them hindering the potential of this technology.
"That's why we've already introduced safety measures like a height limit, and rules around airports, and today we are consulting on how we go further, including extra police powers and a minimum age requirement."