More chief constables back calls for vaccine priority
There is a "powerful case" for police officers and other key workers such as teachers to get priority for Covid-19 vaccines, Scotland's most senior police officer has said.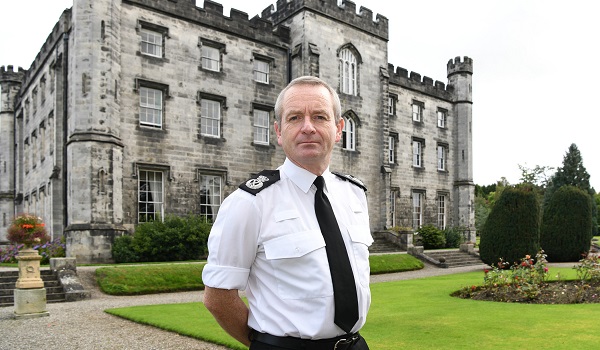 Chief Constable Iain Livingstone said hundreds of police officers and staff already have benefits from being given "surplus" vaccines – unused jabs which would otherwise have gone to waste.
He said he would continue to make the case to the Scottish government that Police Scotland officers and staff should be a priority group, once the initial roll-out of the vaccine to those aged 50 and above and those with underlying medical conditions has been completed.
The chief constable spoke as he gave his latest update to the Scottish Police Authority (SPA).
He stressed it was an "an absolute priority" for him to ensure the safety of his staff, saying this "goes to the core purpose of my duties as Chief Constable".
A paper from him ahead of the SPA meeting disclosed that by February 15, more than 400 officers and staff had received the first dose of the vaccination as part of an initiative in which local health boards give "surplus vaccines, which would otherwise be wasted, to frontline officers and staff".
Mr Livingstone said he was "pleased to report, to ensure where surplus vaccine become available which would otherwise be wasted, that they can be taken up by officers and staff working right across Scotland in local communities".
He added: "This is a real positive initiative which has provided already hundreds of officers and staff with vaccinations which otherwise would have been wasted."
"Police officers are taking themselves into situations of danger, taking themselves into places where people are breaching the coronavirus guidelines, and the anxiety and concern that comes from that".
"There is, in my view, a strong case to protect officers and staff through vaccination, and through vaccination of officers and staff, therefore, protect the public that they serve. I will continue to advocate on their behalf into senior levels of government."
Mr Livingstone added there was a "very powerful case for police officers and police staff, indeed school teachers and nursery care workers and others involved in public life, key workers", to be a priority for vaccines.
But he told the SPA: "I think there is an understanding within government of the concerns of policing and I will continue to advocate on behalf of policing and voice those concerns in a proportionate and legitimate manner."
Mr Livingstone spoke out on the same day that Dame Cressida Dick, the Commissioner of the Metropolitan Police Service, said she was "extremely disappointed" that frontline officers have not been prioritised to be vaccinated against Covid-19.
She told City Hall's police and crime committee in London on Wednesday (February 24): "I would have to say I'm extremely disappointed, and I think I can speak for my people when I say they are disappointed.
"Their motivation, they're up for the job, their desire to protect the public and carry out their core roles hasn't changed an iota. It's been a long tough year for them, they've been out there. We have not flinched from providing the best possible service that we can.
"They are at a particular risk because of the way in which they are so often going from house to house, in people's personal space, dealing with people who are spitting… this is a many times a day occurrence for my people. And inevitably they are concerned that they may take that home, or that they may be spreading as well."
She said no officer wants to be "barging their way ahead" of the elderly or vulnerable but said there is a "strong" case in the current phase of the vaccination programme to prioritise those on the front line.
"I would like to have seen that," she said. "It looks like that is not very likely to happen. But at the very minimum, I'm still asking that if we can't have that, then when we get into the priority two that police officers and perhaps other occupations should be considered as a priority. I am disappointed with where we now are."
Dame Cressida said she backed an open letter sent from all 43 branches of the Police Federation of England and Wales to officials in Westminster and the Welsh Assembly, which said failing to vaccinate officers would be "a deep betrayal".