Moped crimes peaked almost one year ago
Crimes enabled by a moped have been reduced by 38.5 per cent in London over the last four months, despite high profile cases hitting the headlines.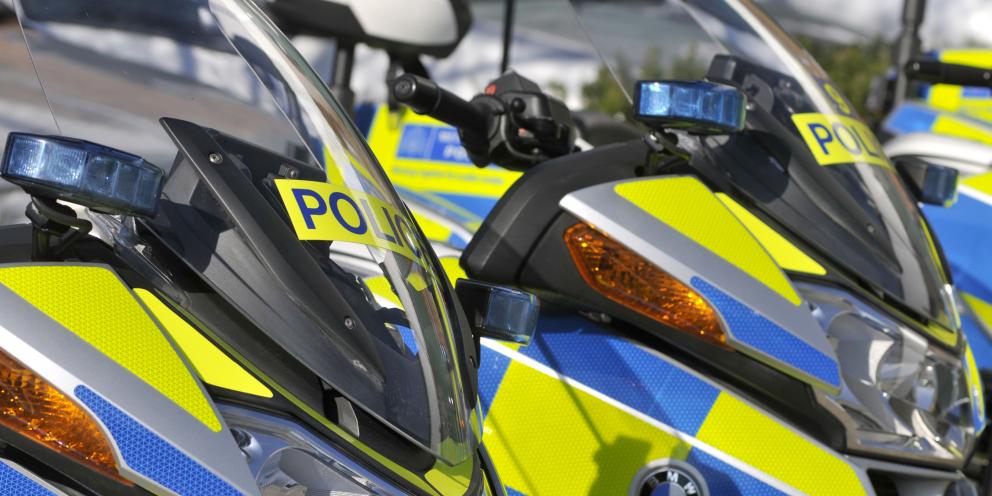 London saw on average 430 moped-enabled crimes per week in the last year, but this figure is largely representative of the large spike last summer, police figures show.
A meeting held with Home Office ministers, Metropolitan Police Service (MPS) leaders, the Motorcycle Industry Association (MCIA) and London Mayor's Office heard that the level of incidents has been declining steadily since July 2017.
The figures were released after recent reports of high profile incidents, such as the robbery of comedian Michael McIntyre in North London on Tuesday (June 5).
The MPS deployed new tactics in October to combat last year's trend, such as thinner motorbikes to drive down narrower paths, remote control "stingers" and invisible forensic tagging liquid.
At the meeting on Wednesday (June 6), the MCIA presented a new industry standard that allows customers to know which vehicles are best protected as the majority of moped-enabled crimes are committed using stolen vehicles. The industry body also called on local authorities to provide better security to prevent mopeds being illegally taken.
On the same day, London Assembly's Police and Crime Committee was told that resources are being prioritised to deal with moped-enabled criminality in hotspot areas, particularly Islington and Camden.
"We have seen very significant reductions in those offences and we will continue trying to keep doing that," said MPS Assistant Commissioner Martin Hewitt.
There were 22,025 crimes linked to scooters, mopeds and motorcycles in the 12 months to May, a 50 per cent increase on the year before.
The figures peaked at 2,593 moped-enabled crimes in July 2017, an average of 83 per day.
However, MPS data show the number recorded in February to May 2018 was 38.5 per cent lower than the four previous months.
Policing Minister Nick Hurd said: "The Metropolitan Police is working hard to tackle moped crime, which has been falling virtually month-on-month in the capital since its peak in July last year.
"We are determined to support the police in their fight against crime and that is why we are consulting to change the law to give officers greater confidence to chase suspects on the roads."
MCIA CEO Tony Campbell added: "As an industry, we have been working closely with the Home Office and all other stakeholders in order to reduce crime involving motorcycles and scooters, adding additional security in layers and raising awareness to the riders will help but, we are calling for local government to improve secure parking and more recognition for the users of powered two wheelers within planning and transport policy".
"Even considering the increase in theft and crime, the number of people opting to use a motorcycle and scooter has been rising over the past 20 years, we believe by introducing this new scheme highlighting which anti-theft devices are fitted as standard will help the customer make more informed choices and raise awareness of the importance of protecting their motorcycle or scooter from criminals".
Minister for Crime, Safeguarding and Vulnerability, Victoria Atkins said: "The Home Office recognises that this is a complex issue with no one quick fix, which is why last September we brought together government departments, the police, industry and civil partners to work together to develop a plan to prevent these crimes and keep the public safe."