Moors murderer Ian Brady died of natural causes, coroner confirms
A question mark still hangs over the burial plans for Moors Murderer Ian Brady, as an inquest heard he died of natural causes.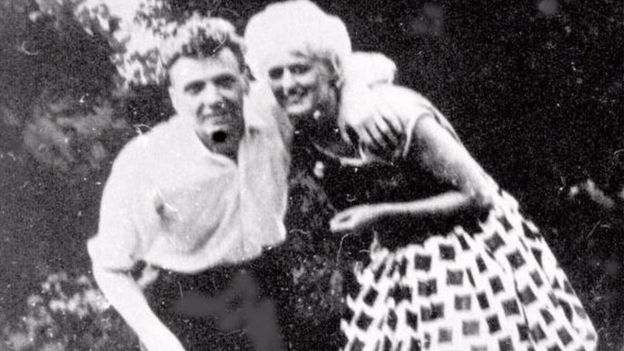 A question mark still hangs over the burial plans for Moors murderer Ian Brady, as an inquest heard he died of natural causes. Christopher Sumner, senior coroner for Sefton, ruled out neglect and self-neglect as contributing factors to the death of the 79-year-old at a full hearing in Bootle Town Hall, Merseyside, on Thursday (September 21). Mr Sumner had previously refused to release the body of the killer, who died on May 15, until he was given assurances his ashes would not be spread on Saddleworth Moor, where the bodies of three of Brady`s and Myra Hindley`s five child victims were found. Twelve-year-old victim Keith Bennett is also believed to have been buried on the moor, but his remains have never been found. At the time of Brady`s death, there was an outpouring of angst against the serial killer encapsulated by Great Manchester Police (GMP) Federation chairman Ian Hanson who called for the sadistic killer`s remains to be "left out for the bin men". Mr Hanson said: "Having grown up in that part of Manchester where Brady and his cohort [Myra Hindley] committed these terrible crimes I know first hand the impact this had on decent young families. "We could not even play in the street unless somebody`s mum could see us from the window. "When somebody dies it is natural in a civilised society that we show compassion. However, there are exceptions and this monster is one of them. "He had no right to breathe the same air as those decent and dignified relatives whom he tortured for decades by refusing to assist in the search for their loved ones. "He now takes his place in hell and he can rot there and as far as I am concerned Ashworth Hospital can leave him out for the bin men." Brady`s body was kept under police guard until it was released to his lawyer Robin Makin on May 18, after he said there was "no likelihood" the ashes would be scattered on the moor. But no reference was made to the murderer`s remains at the full inquest into his death and Mr Makin did not attend the hearing. The coroner`s court heard the serial killer had asked for locked briefcases to be removed from his room at Ashworth High Secure Hospital hours before his death at 6.02pm. Consultant forensic psychiatrist Dr Noir Thomas said that at 12.30pm on May 15 medics concluded Brady was nearing death. He said: "He asked for his solicitor to be notified and requested that his locked briefcases be removed from his room. These were sealed by security staff and locked in the director of security`s office." Following the inquest, a spokesperson for Mersey Care NHS Trust, which runs the hospital in Maghull, Merseyside, said Brady`s possessions had been given to Mr Makin, the executor of his will. The inquest hearing, which lasted less than 45 minutes, heard Brady had been on intermittent hunger strike since 1999 and was fed by a nasogastric tube, but his feed was often coupled with an acceptance of diet and fluids from select staff. Home Office pathologist Dr Brian Rodgers said Brady was not emaciated, despite his intermittent hunger strikes, and weighed about nine stone. Mr Sumner said he accepted the cause of death, given by Dr Rodgers, as cor pulmonale, a form of heart failure, secondary to bronchopneumonia and chronic obstructive pulmonary disease, or lung disease. He said he had to consider whether neglect or self-neglect contributed to the death, as the killer had been on intermittent hunger strike for 18 years. The coroner added: "He received appropriate medical care throughout his time as a patient at Ashworth Hospital to satisfy both his physical and his mental needs. "I, thus, find there was no evidence of neglect or self-neglect contributing to the death of Mr Stewart-Brady." The killer had "serially pursued" a move from Ashworth Hospital to prison in Scotland — without success at various mental health tribunals — and had talked about committing suicide, the inquest heard.