Modern slavery campaign shows victims are 'living amongst us'
A mobile photographic exhibition that aims to raise awareness about the prevalence of modern slavery and human trafficking has been launched by the National Crime Agency.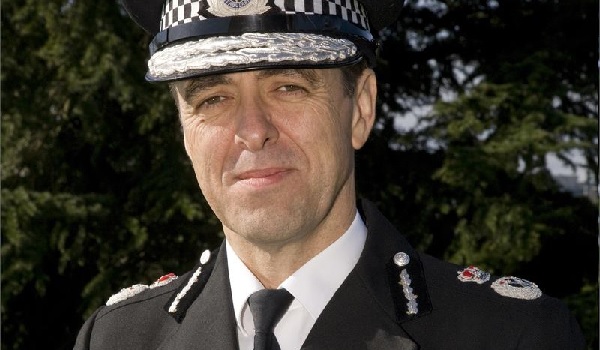 Large freestanding cubes displaying images of those trafficked in agriculture, construction, martitime and forced prostitution, will tour the UK as part of the NCA's 'Invisible People' campaign.
The NCA partnered with award-winning photographer Rory Carnegie and human rights charity the Helen Bamber Foundation to portray the reality of trafficked people's lives.
Each image is accompanied by written commentary describing what the viewer is seeing, and information about signs that can indicate someone is a victim.
Will Kerr, director of vulnerability for the NCA, said the exhibition shows victims of modern slavery are "often working in plain sight".
"Look out for people who are often withdrawn, scared or unwilling to interact," he added. "They may be showing signs of mistreatment and ill health or living in over-crowded, cramped and dirty accommodation.
"Trust your instincts, and when you think something doesn't look right speak out."
The free exhibition was launched on Friday (January 5) at London's Kia Oval – the home of Surrey County Cricket Club – before it starts a nationwide tour through January, February and March.
It will be visiting public spaces in cities around the UK, such as Manchester, Cardiff and Belfast.
Chief Constable Shaun Sawyer, national lead for modern slavery, said: "The inhumanity demonstrated by offenders of this crime is far greater than I have seen in my entire career tackling organised crime and terrorism. The human cost in stolen lives and stolen futures is high.
"Modern slavery is an incredibly complex crime to unravel and it is vital that we increase the eyes and ears capable of recognising the signs of symptoms.
"This visual impact of this exhibition will provide a powerful illustration of modern slavery, which I am sure will assist in raising awareness of this abhorrent crime and lead to increased reporting."
Mr Carnegie added: "Several years ago I worked on an extended project with young refugees, all without parents, helping them to take photographs and to visualise their feelings.
"When I was approached for this exhibition, it seemed like a natural extension of that work.
"What I found initially so complicated was how to visually define and illustrate certain aspects of modern slavery. For example, when one sees a picture of a young man or woman picking fruit or working in the fields, they will appear to the viewer exactly that, and not necessarily a victim of modern slavery.
"That image in itself does not explain the disgusting living conditions, the absence of pay and the other iniquitous and evil aspects of modern slavery. These victims might not be living in chains, but they are living amongst us."