Missing sections of notebook contained details of 42 officers and staff, PSNI confirms
The Police Service of Northern Ireland (PSNI) has confirmed that missing sections of an officer's notebook contained details of 42 officers and staff.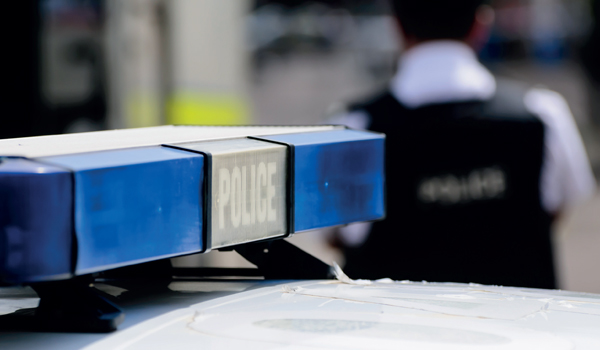 Assistant Chief Constable Chris Todd said those affected had been made aware and investigations were continuing.
Both the notebook and a laptop fell from a moving vehicle on Thursday (August 17). The laptop and "significant" sections of the notebook have since been recovered.
The incident follows an "unprecedented and industrial-scale" data breach at the PSNI in which the surnames and initials of all current officers and staff, together with the location and department in which they work, were mistakenly shared online in response to a Freedom of Information (FoI) request.
Chief Constable Simon Byrne said they were "confident that the information is now in the hands of dissident republicans".
Speaking on Saturday (August 19), Mr Todd said: "Police are continuing to investigate the loss of an officer's laptop and notebook.
"It is believed the material fell from a moving vehicle on the foreshore stretch of the M2 motorway, on Thursday August 17, around 4.15pm.
"The laptop was immediately deactivated and has since been recovered. No personnel files were involved.
"A significant amount of the notebook has since been recovered. Some sections remain outstanding and our inquiries are continuing to establish the contents.
"It was confirmed that some of the outstanding pages, which contained details of some officers and staff, have not yet been recovered. We have contacted those involved to make them aware.
"Forty-two officers and staff have been specifically identified as being affected and directly contacted by line managers and senior management. In addition, the entire branch affected has been informed  about the circumstances of the incident.
"We are liaising with the Office of the Information Commissioner and have advised the Northern Ireland Policing Board and the Department of Justice."
Mr Todd said he is urging anyone with information or who recovers any material to contact the police.
Less than 24 hours after the initial FoI leak on August 8, details of a second data breach emerged when the PSNI revealed that documents, including a spreadsheet containing the names of more than 200 serving officers and staff, were stolen from a private vehicle last month.