Migrant flower pickers demand apology over modern slavery arrests
Nearly 200 migrants employed at a flower-picking farm have written to Devon and Cornwall Police demanding an apology for being made to feel like "victims".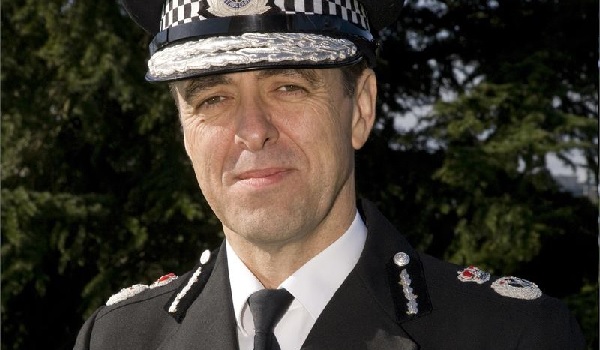 Three men– aged 68, 49 and 41 – were arrested on February 8 on suspicion of modern slavery and gangmaster offences following the raid at Bosahan Farm near Helston, Cornwall. They have all since been released under investigation.
Signed by 189 workers, the letter claims the arrests have affected morale and officers treated them "very badly".
Devon and Cornwall Police said it cannot comment on a live investigation.
The workers – made up of mostly Lithuanian and Romanian migrants – come to Bosahan Farm every year for the flower season and they are accommodated in caravans on site.
They are paid 8p per bunch of flowers picked, and the amount each worker earns depends on their physical ability and the weather conditions. Best pickers can reportedly make £240 a day.
The daffodil farm is one of the largest in the UK and is responsible for transporting about 60 million stems each season worldwide.
The letter states that a police officer "publicly stated that daffodil pickers at Bosahan farm are being treated as modern slaves. As workers we contest this statement."
A petition was enclosed within the letter, which had been signed by all the workers at the farm, who hope there will be "a positive outcome".
Justinus Stanislaus, a Lithuanian translator who is helping the group, said: "They want to prove to the world that they are not victims of modern slavery.
"It's a wonderful place to work and they are treated well. They refute everything that has been said in that respect."
Fourteen of the workers have chosen to leave Bosahan Farm after speaking to Devon and Cornwall Police and other agencies, including Cornwall Council.
On the evening of the raid, up to 100 workers gathered at Camborne Police Station to protest against the arrests.
The following day, Chief Constable Shaun Sawyer, who is also the National Police Chiefs Council's lead for modern slavery, said: "There were reports into police of alleged labour abuse, alleged offence of modern slavery.
"Therein lies the dilemma – you have to at some point intervene and you just sift your way through the evidence."
He also told the BBC modern slavery only affects a tiny proportion of migrant workers, adding: "There is usually a long intelligence phase that will come out certainly. There were reports into police of alleged offences of modern slavery. There comes a point where we have to intervene."
"Cornwall has a thriving industry and it relies on migrant workers. We want to keep that because Cornwall needs it. It's that point-one per cent of exploitation that is really hard to find.
"When it all comes out, they [the protestors] may change their minds but I hope they will return to Cornwall and work there as part of a vibrant economy."
A spokesperson for Cornwall Council said it was winding down its support for the 14 workers "having listened to people's concerns and ensured people's ongoing safety and wellbeing".
The local authority added: "Due to this being part of an active police investigation, we are unable to further discuss this matter in greater depth."