Merseyside officers win vehicle crime award
Officers from Merseyside Police Vehicle Crime Group have been awarded an International Award for their work in tackling vehicle crime.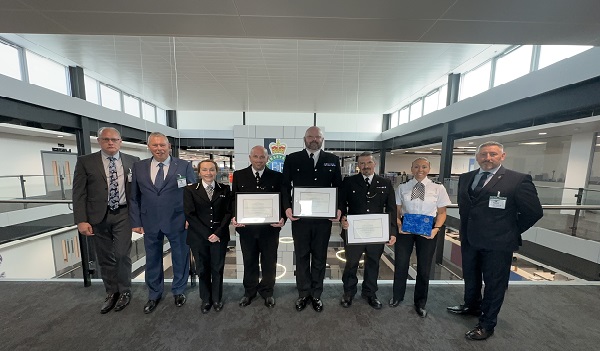 Constables Jamie Orme, Neil Clark and Lee Birmingham were presented with their award by the International Association of Auto Theft Investigators
The three constables had been nominated by Superintendent Matthew Moscrop for their innovative use of technology and their close work with vehicle manufacturers. Through their work, stolen vehicles and stolen vehicle parts have been recovered. This work has also provided the detailed evidence to support criminal investigations into the online sale of stolen vehicle parts.
Superintendent Matthew Moscrop at Merseyside Police said: "This award recognises these officers' hard work and also reflects our determination to crack down on vehicle crime across Merseyside.
"The people who use and sell these parts are taking part in crimes that seriously affect people and businesses in our community.
"They may think they won't be caught as they are using online marketplaces, but I want to assure people we will be relentless in our efforts to identify offenders and bring them to justice.
"Congratulations to the officers on their outstanding work. This is a fantastic achievement and one that the Force can be proud of."