Merger between strategic alliance 'not worth the minor savings it would deliver'
The Devon and Cornwall police and crime commissioner (PCC) has refused to support the business case for a merger between her force and Dorset Police.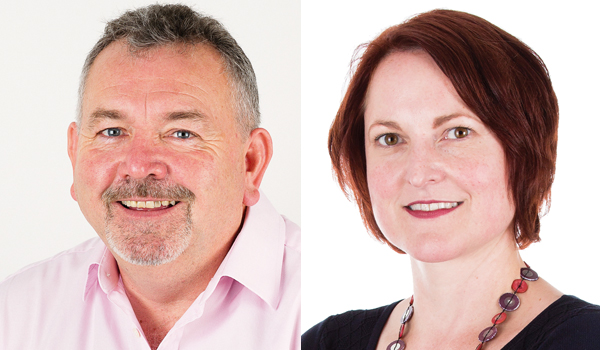 Alison Hernandez said she is not convinced that the "huge disruption" a merger would cause is worth the "relatively minor savings it would deliver". 
A strategic alliance was formed between the two forces in 2015 and a merger was set to have taken place in two years to generate further savings. 
On Friday (October 5), Ms Hernandez will meet with the Devon and Cornwall police and crime panel, and if they also disagree with the business case, the plan will be rejected.  
Dorset PCC Martyn Underhill said he was frustrated to see a politician ending a process that is led by and supported by operational staff.  
One of the major disagreements between the two PCC's was the council tax aspect, as there is currently an £18 gap between Dorset and Devon and Cornwall's precept.  
Increasing Devon and Cornwall's council tax by £12 a year and decreasing Dorset's by £6 was discussed, but Ms Hernandez wanted to increase it further to pay for more officers, which was declined by the Government in the summer.  
Mr Underhill told Bridgport and Lyme Regis News that he could not understand why the Devon and Cornwall PCC did not pull out of the merger in July, instead of wasting public money.  
In an audio statement, Ms Hernandez said: "All members of the police and crime panel and councils have previously raised concerns about this proposal on the merger of the two police forces, and were actually highly critical of the fact that the business case had not been seen and they weren't able to help me scrutinise that.  
"I've now taken steps to enable them and the public at large to scrutinise the facts and figures behind these plans, and they still have major concerns about whether this merger will be a good deal for the people of Devon and Cornwall, and I do hear them loud and clear.   
"The council tax issue is certainly difficult to overcome, and I'm not convinced that the huge disruption that a merger would cause is worth the relatively minor savings it would deliver, at a time when our communities want every officer to be completely focused on frontline policing.  
"I promised I would listen and take a balanced approach and believe this is the right decision for the people of Devon and Cornwall and the Isles of Scilly.