Mental health patients better protected over inappropriate use of force
Reforms designed to protect mental health patients from unsafe restraint have come into force today (December 7) following the commencement of landmark regulations and publication of guidance of the Mental Health Units (Use of Force) Act 2018.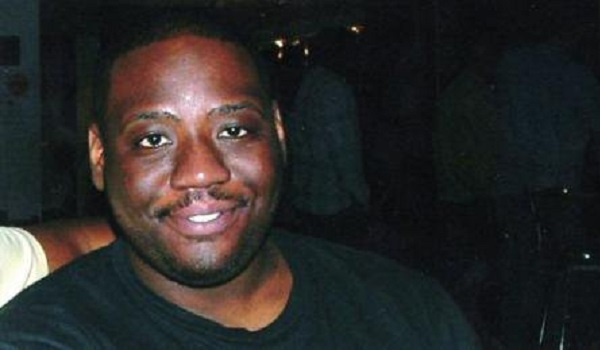 New guidance has been introduced under 'Seni's law', in memory of Olaseni Lewis, who died in September 2010 days after he fell unconscious while being restrained by officers from the Metropolitan Police Service (MPS) at a hospital in south-east London.
The new legislation will protect patients and workforce by providing a much-needed drive for improved record keeping and reporting of data on the use of force, the quality of staff training and the way in which investigations are carried out.
The Act sets out the measures needed to both prevent the inappropriate use of force and ensure accountability and transparency in mental health units, ensuring patients are treated with dignity and respect at all times.
Mr Lewis had admitted himself into Bethlem Royal Hospital in Beckenham for mental health treatment on October 31, 2010. He had previously not displayed signs of mental illness, but on the evening of October 29, his family and friends noted he was flitting between calm and agitated states.
In hospital, shortly after his family left, Mr Lewis became agitated and staff called the police in order to restrain him.
Upon their arrival, police officers handcuffed Mr Lewis and, at the request of the medical staff, moved him to a seclusion room. There he was restrained face down on the floor by a total of eleven police officers over a sustained period of approximately 30-40 minutes, across two periods of restraint.
Throughout much of the second period of restraint, lasting some 20 minutes, Mr Lewis was bound in two sets of leg restraints around his ankles and legs) and two sets of handcuffs (linking his left arm in front of his face/neck with his right arm behind his back). During his ordeal he was struck three times with the end of a police baton in what officers described as a "distraction technique". In his disorientated state, Seni was heard saying things like, "get the dogs off me".
An inquest into Lewis' death in 2017 found that a number of failings by police officers contributed to his death, stating that: "The excessive force, pain compliance techniques and multiple mechanical restraints were disproportionate and unreasonable."
Following the inquest, six MPS officers were cleared of any misconduct in connection with the death of Mr Lewis.
Minister for Mental health Gillian Keegan said: "It is vital anyone receiving care in a mental health setting – a time which can be incredibly distressing – is treated with dignity and respect.
"Today's legislation and guidance is an important step forward to ending the disproportionate and inappropriate use of force – protecting both patients and our fantastic workforce – within our mental health services.
"We must ensure what happened to Seni does not happen to anyone else. I want to thank Seni's family, particularly his mother Aji, and Steve Reed MP for driving this work forward."
The guidance has been developed following extensive engagement with the mental health sector and a wide range of stakeholders, including those with lived experience, the NHS, regulators and the family of Mr Lewis. His mother, Aji, said: "It's so good to see the guidance published today and the Act being commenced. This is my son's legacy, and I hope it will mean what happened to Seni will not happen to anyone else.
"I look forward to continuing to work with the government and mental health providers to make sure the act is properly implemented and real change is achieved."
Steve Reed MP said: "I'm delighted the guidance for Seni's Law has now been published and a date is in sight for the Act to come into force.
"Seni Lewis died in tragic and avoidable circumstances. His legacy is this Act and the changes it makes to ensure people with mental ill health are treated with care, compassion and respect."