Mental health, drink and drugs remain high risk factors in deaths following police custody
Mental health issues and links to drugs or alcohol continue to be the most common factors for those who die following or during contact with the police, according to the latest report by the Independent Office for Police Conduct (IOPC).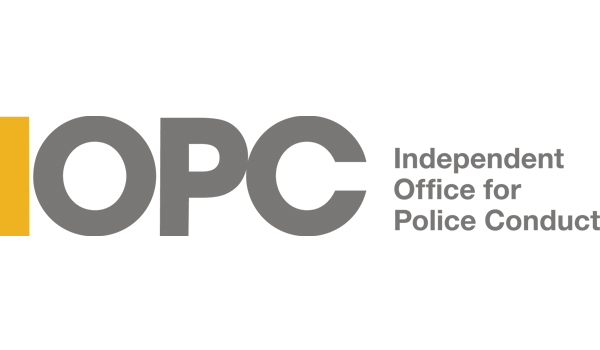 Eleven of the 18 people who died in or following police custody had mental health concerns, and 14 had links to drugs and/or alcohol, says the IOPC annual report published today (October 22).
Half (54) of those who died following other police contact were reported to be intoxicated with drugs and/or alcohol at the time of the incident, or it featured heavily in their lifestyle. More than two-thirds (75) were reported to have mental health concerns.
The 18 deaths in or following police custody represents an increase of one from 2018/19, and is in line with the average figure over the past decade.
One such death took place within a police custody suite, three people died at the scene of arrest, seven people were taken ill at the scene of arrest and died in hospital, and six people died in hospital after becoming unwell in a police cell. One person died in hospital after becoming ill in a police vehicle.
Of the 18 deaths in or following custody, 14 of the deceased were white and three were black; one person's ethnicity was unrecorded.
Eight of the 18 people who died in or following police custody had been restrained by the police (seven) or others (one) before their deaths.
There were 24 fatalities from the same number of police-related road traffic incidents, a reduction of 18 deaths and nine fatal incidents on 2018/19.
Of the 24 deaths, 19 were from police pursuit-related incidents, a decrease of 11 from the previous year and three fatalities resulted from emergency response incidents, a decrease of two on 2018/19.
There were also three fatal police shootings, the same figure as the previous year. Two of the shootings were terrorism-related.
There were 54 apparent suicides following police custody, a decrease of nine on the previous year. Of these, 16 (30 per cent) of those who died had been arrested for an alleged sexual offence – of which 12 (22 per cent) involved alleged offences against children.
The IOPC also investigated 107 other deaths following contact with the police in a wide range of circumstances, a decrease of 50 on the previous year. Deaths are included in this category only when the IOPC has conducted an independent investigation.
Nine of these deaths involved restraint or other use of force by police (seven) or others (two), but the IOPC said the use of force did not necessarily contribute to the death.
Commenting on this year's figures, IOPC Director General Michael Lockwood said: "Every death is a tragic loss for the families and loved ones involved, and can have a profound effect on others.
"Police have hundreds of thousands of interactions with the public each year. Where deaths do occur following contact with police, it is important we have in place robust systems of investigation and accountability, identifying learning where we can so changes can be made to reduce future risks.
"These statistics include deaths which have occurred across a range of circumstances including deaths in or following custody, police shootings, road traffic incidents, as well as a number of cases where police have been called in relation to concerns for someone's welfare.
"The number of deaths in or following custody has remained relatively stable this year – an increase of one – and in line with the average figures for the last decade. It is welcome that police-related road traffic deaths, particularly those involving pursuits, have decreased substantially from a high the previous year. Even so, there were 19 pursuit-related deaths which highlights the importance of continued scrutiny in this area.
"I know from meeting bereaved families the importance of seeing something positive come out of their tragic loss – that lessons can be learnt to reduce the chances of other people dying in similar circumstances.
"It is therefore really disappointing that year-on-year we continue to see drug and alcohol abuse and mental health issues feature so prominently. This highlights the need for systemic changes which are beyond the remit of policing.
"Far too often officers are left dealing with vulnerable people in mental health crisis or medical emergencies whose needs and risks have not been adequately managed. Police must be properly trained and equipped to recognise vulnerability and manage the risks and challenges they face. But if we truly want to prevent further deaths and harm, we must look beyond policing to resources in community, health, welfare and specialist services.
"It is not acceptable that we continue to see these issues every year and a more joined-up response is needed between agencies."
Mr Lockwood said the IOPC would continue to identify themes and issues and influence change where needed to ensure there is learning.
"As an example, our work has helped shape the national policing strategy on mental health. This includes highlighting the importance of verbal de-escalation and containment as preferable to physical restraint. Our investigations have also contributed to safer detention practices. On the topic of road traffic incidents, we have updated national guidance to help police officers use tactical contact to stop suspects on two-wheeled vehicles more safely."