Mental health A&E trialled following officers' 40-hour wait for assessments
Lancashire Constabulary has collaborated with the region's health service to pilot a 24-hour service designed to prevent officers having to look after mental health patients while they await suitable care.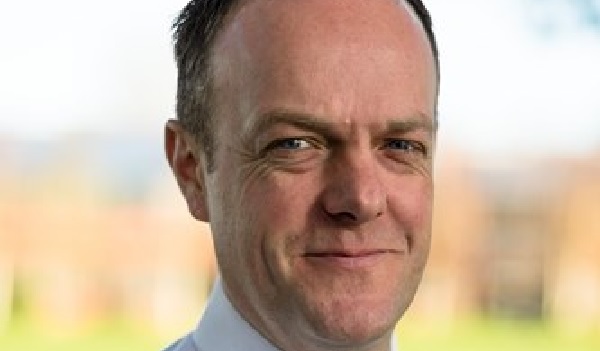 Over the last two years, mental health incidents in Lancashire have risen by a third, and the force now deals with an average of 4,000 every month.
A lack of mental health beds in the county has led to some officers having to spend more than 60 hours with patients at A&E before they are ready for assessment.
The Mental Health Decision Unit (MHDU) – piloted between June 22 and June 25 – enabled officers to take patients for assessment at Royal Preston Hospital to decrease waiting times.
Lancashire Care NHS Foundation Trust (LCFT) said it will meet with Lancashire Constabulary later this week to review how successful the pilot was and how it can be built into future planning.
The launch of the scheme follows the weekend of June 16, in which Assistant Chief Constable Terry Woods revealed two officers had been waiting in A&E with a patient for a bed for more than 40 hours.
Andy McGinty, a mental health coordinator at Lancashire Constabulary, said there were at least five cases of section 136 detentions on that weekend that ran to over 24 hours in A&E while awaiting admission under the Mental Health Act.
Although 20 more mental health beds were opened in Lancashire last month, these are taken fairly quickly – especially in a county that has a population with the highest number of suicide rates and drug related deaths in England.
Last year, Lancashire Constabulary dealt with 50,000 mental health incidents, with frontline officers spending more than 47,000 hours helping people in crisis.
Mr Woods said the force is currently "at crisis point" in relation to mental health.
He added: "Within Lancashire there is currently a significant shortage of available mental health beds and indeed often none at all, therefore we are most commonly taking these people to already strained A&E departments.
"What this means in Lancashire is often vulnerable people are left waiting with police officers in busy A&E departments. This also reduces the amount of police officers that are available to support other calls for service.
"In a lot of cases the most appropriate person to support someone in crisis is a mental health professional, not a police officer. However, it is often the police who are first on scene when someone calls for help.
"Rightly, our officers will want to support the person to the best of their abilities and signpost them to the relevant agency when possible."
A spokesperson for LCFT said: "Following the not uncommon pressures experienced by both mental health services and Lancashire Constabulary over the weekend of June 16, 2018, we have had some positive conversations to discuss how we will work together to jointly respond and support people in mental health crisis.
"We agreed to pilot some joint working in a single location to support people in mental health crisis, with the intention of enabling officers to return to their regular duties rather than staying with people in A&E departments.
"In the longer term, we are involving the constabulary in our plans to develop a MHDU, which is similar to an A&E for people in crisis."