Memorial for PC Keith Palmer hero of the Westminster attack to be erected
A memorial to the Metropolitan Police Service (MPS) officer who was killed in the 2017 terrorist attack at the Houses of Parliament will be unveiled later this year.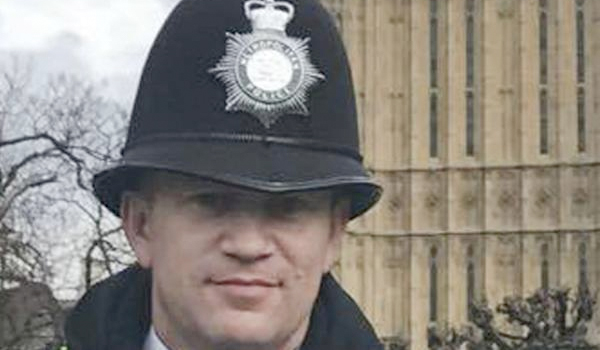 The stone of remembrance will stand at the Carriage Gates, where Police Constable Keith Palmer was attacked. 
PC Palmer, aged 48, was stabbed to death by Khalid Masood in the forecourt of the House of Commons on March 22, 2017. 
Masood also killed four members of the public by driving his car into them on Westminster Bridge. 
Geraldine Winner, chair of the Police Memorial Trust, said: "I am so very pleased to confirm that this fitting and lasting tribute to PC Palmer will be placed at this iconic site. 
"We know it will bring some small comfort to his family and loved ones. 
"For evermore the memorial will remind Londoners and those who visit this site from around the world of the service, sacrifice and heroism of this brave British police officer." 
The Speaker of the House of Commons John Bercow said: "We owe him a profound debt of gratitude for his bravery, which resulted in him paying the ultimate price. 
"This memorial will serve as a lasting tribute to his dedication and his courage." 
An Independent Office for Police Conduct report into the fatal shooting of Masood by a close protection officer and published on November 7 found that the officer had no choice and had "acted swiftly and professionally to protect the public and fellow officers".