Meeting cross-border challenges
The reliability and security of Airbus's critical networks infrastructure was successfully demonstrated during a multi-agency exercise in Sweden.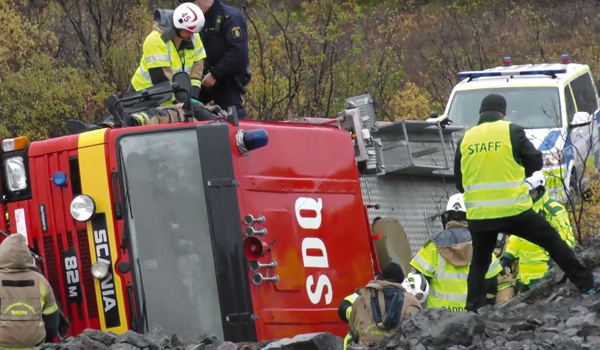 Police, fire and health end-users from Finland, Sweden and Norway took part in the 'real-life' emergency scenario to test secure communication in mission-critical situations and highlight the importance of interoperable cross-border cooperation.
Airbus said the Barents Rescue exercise in Kiruna presented unique challenges in a sparsely populated region with a high climatic risk. However, it proved it was possible for public safety organisations to communicate securely, regardless of borders or different administrations, technology or equipment.
"It was important for us to take part in such an vital and remarkable training and collaboration exercise between three countries" explained Robert Westin, head of the Swedish branch of DS Secure Land Communications, a business unit of Airbus. "This experience-gathering event between partners in the region is vital and will help save lives if a disaster hits and reinforcement or help from a neighbouring country is promptly needed. The network infrastructure provided by Airbus allows the smooth running of such critical communications between public safety actors from different countries, using different material."
Barents Rescue is a civil international crisis management exercise that was initiated and conducted in Sweden for the first time in 2001. The exercise aims to improve emergency prevention and the ability to extend cooperation to neighbouring countries, including the provision of mutual assistance on behalf of public safety organisations in the event of disasters or emergency situations.