Medically retired officer dies from severe injuries sustained during 2013 hit-and-run
A "hugely respected" former officer who was seriously injured after a prisoner on day release struck him with a stolen vehicle has died more than three years later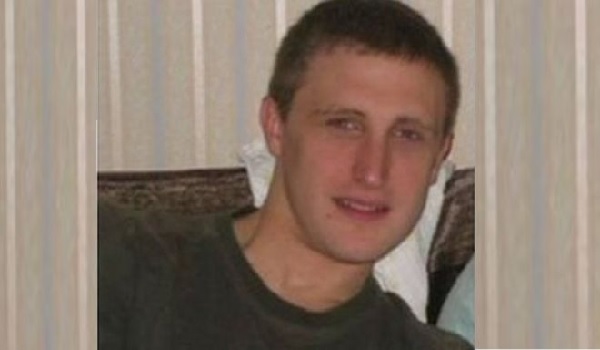 Police Constable Gareth Browning, who was based in Reading, passed away aged 36 on Saturday (April 1).
He suffered catastrophic injuries in November 2013 after being hit while trying to deploy a stinger, attempting to stop a speeding car.
The vehicle was driven by Luke Haywood, who was in a high-speed pursuit with officers on his day release from HMP Spring Hill. He fled the scene and was arrested days later.
PC Browning was placed into a medically induced coma for a number of weeks, and was left with physical disabilities and severe brain injuries, which left him needing constant care.
His injuries meant he was forced to medically retire from Thames Valley Police.
Thames Valley Police Federation Chair Craig O'Leary said: "I speak on behalf of all officers in Thames Valley Police when I say how devastated we all are at the passing of our much loved and respected former west Berkshire colleague, PC Gareth Browning aged 36.
"The loss of a colleague is never an easy thing to come to terms with and this has had a profound impact on so many people. It's at times like this when you see that the strength and togetherness of the police family is stronger than ever.
"I would also pay tribute to Thames Valley Police for supporting all of our colleagues affected by this tragic incident over the last 4 years.
"We will never forget his service to the public of Thames Valley or the dangers that officers face every time they go on duty."
Chief Constable Francis Habgood added: "Gareth was a hugely respected colleague whose career was brought to an abrupt end when he was seriously injured while on duty in Shinfield Road, Whitley, Reading, on November 30, 2013.
"We continue to support Gareth's family as well as staff and officers who have been affected by the incident, during which Gareth was injured, and the sad news of his death. Staff and officer welfare will always be a priority for the force.
"The force will be liaising with Gareth's family as to how we will commemorate his life and death.
"Our thoughts are with Gareth's family, friends and colleagues at this difficult time."
Hayward – who has previous convictions for 30 offences – was sent to prison for nine years in 2014 for causing grievous bodily harm with intent to resist arrest, and also admitted one count of aggravated vehicle taking and one count of going equipped to burgle.
Reading Crown Court heard he went to B&Q on his day release and bought a wrecking bar so he could break into sheds around the Whitley area.